Take the Girl From Home!
31
people have signed this petition.
Add your name now!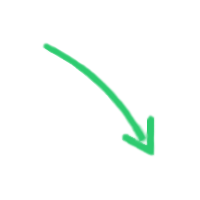 31

people

have signed.

Add your voice!
Maxine K.
signed just now
Adam B.
signed just now
I have a friend. She is very smart (Straight A's, highest classes), very talented musician (She can play the violin , piano, guitar, flute, bass, and sing beautifully), and an amazing person (She never talks about people behind their back, always helps everybody, and, in all honesty, is as sweet as sugar). Well, talking with her, I found out a few months back that she was having a bad day? Why was her day bad? Because, for as long as she can remember, her parents abused her. Not. Cool. Everyday it's getting worse. Recently it got as bad as stabbing. Either way, she made me promise not to tell anybody, mainly adults, because she was scared of it getting back to her mother, who she believes would KILL her if such an event were to arise. Her parents only abuse her, and it's really taking a toll on her mental health. She's thought about suicide multiple times. Recently, someone called the cops and told them about the situation. After questioning in the police station, she was sent home. Sent. Home. That day, her parents pushed her against a door, and she passed out for a bit. Let's go Police! :D So today, a few of her and my friends said "Enough was enough." Although members of the administration knew about it, we talked about the situation with the guidance counselor who truly cared. Then, after that, she couldn't go to the field trip today because she was talking to the principal about the situation. That day, she saw police and social services, and after talking with them, they made their decision. It was best to make her go back to her home, because it's nice and safe so long as her parents sign a waver saying they won't abuse her! I mean, nobody EVER goes against their word, especially when it's on a SIGNED PIECE OF PAPER! I mean, come on, after signing a peace treaty did Hitler invade the Soviet Union? Oh, wait, he did? And the Social Services and Cops don't care about her at all and are being absolute idiots? Of course! They don't care about her, so sign this petition saying you want her out of that house to do what is right! Let's not let 13 year old girls get abused!


NOTE: She is now living with a women named Katrina who I heard seems nice. My friend is safe, and in the end that's all that matters. Despite being showed to nobody lest they signed it, the Petition worked! :D It was all the petition. Without question.

Links