Send West Houze Way to the Right School!
92
people have signed this petition.
Add your name now!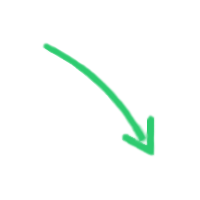 92

people

have signed.

Add your voice!
Maxine K.
signed just now
Adam B.
signed just now
To Fulton County School Board:
We homeowners and taxpayers of Grand Veridian are greatly opposed to the proposed map for redistricting for a number of reasons already articulated to you by our HOA President, Mrs. Danielle Vadgama, as well as through the hundreds of comments we submitted which went unaddressed. We urge you to leave Grand Veridian students at Hembree Springs Elementary and utilize other identified solutions.
In the case that staying at Hembree Springs is an absolute impossibility, we hereby petition you to redistrict Grand Veridian to Sweet Apple Elementary instead of Highway 9 for the following reasons:
Primary Criteria:
Proximity: Mrs. Vadgama has already sent you maps that indicate that Grand Veridian is 2.0 miles from Sweet Apple Elementary. This is a fact. Using FCS' own model, the weighted centroid of our study area would be WEST of Grand Veridian, thus moving us even CLOSER to Sweet Apple than we have already calculated and demonstrated. This is significantly closer than the shortest map route to Highway 9 (2.2 miles) plus the .4 mile additional distance to be added to any southbound map result to account for the vehicle access limitations of Highway 9, as drivers need to enter through Thomas Drive, PLUS the impact of the westbound shift caused by the weighted centroid. Thus, using any starting point within Grand Veridian or the study area centroid, Sweet Apple Elementary is at least .6 miles closer to Grand Veridian than Highway 9.
Projected Enrollment / Instructional Capacity: Grand Veridian currently has 17 students attending Hembree Springs. Three of them will be eligible for grandfathering and one will move on to Elkins Pointe. We have 1 to 2 kindergarteners starting next year, the total impact on Projected Enrollment for Sweet Apple would be 14 to 15 children, assuming the 4th graders grandfather. Given that Sweet Apple is slated to have 5 extra classrooms in 2016 through 2018 and then 8 extra classrooms in 2018/19, it is clear that this number of students can be accommodated without any burden to Sweet Apple.
Secondary Criteria: The Board Policy on School Attendance Boundaries states: "An attendance zone shall be established for each school, based primarily on geographic proximity, as measured by distance traveled along available routes of transportation and taking into account the instructional capacity of the school. Other criteria may be considered only when proximity provides more than one boundary option. Allowable criteria in such circumstances shall be limited to traffic patterns as they affect travel time and safety, placement of special instructional programs, history of prior rezonings affecting the area, and school feeder alignment." Although we believe that our primary argument is sufficient, the following secondary criteria supports our request.
Traffic patterns:

The best route from Grand Veridian to Sweet Apple elementary includes a 2.0 mile journey, leaving Grand Veridian by turning left onto Houze Way, turning right at a light onto Crabapple Road, and crossing one more light at the intersection of Hembree Road, and arriving at Sweet Apple Elementary consistently within 5 minutes. The return journey is simply the reverse.
The shortest route from Grand Veridian to Highway 9 includes a 2.6 mile journey, leaving Grand Veridian by exiting right onto Houze Way and then turning right onto Houze Rd at a no-turn on red light, which indicates a hazardous turn due to the approaching hill on the left. Then we proceed down Houze Rd and cross yet another traffic light at Mansell Rd. We then continue on Houze Rd and merge onto Alpharetta Highway at an uncontrolled "yield sign" intersection, with cars approaching at 45 mile per hour unless heavy congestion exists, which it often does, making merging even more unsafe and difficult. After merging onto Highway 9 / Alpharetta Highway, we cross the major intersection at Highway 92. We continue until we pass the school and turn left (across 2 lanes of traffic at an uncontrolled intersection) onto Thomas Drive, continuing past Opal Dr. and into the school entrance. The return journey is .1 miles longer due to the inability to take Houze Rd until we reach Mansell Road, and thus includes another left turn onto Mansell from Highway 9. Travel time ranges anywhere from 7 to 30 minutes, due to the nature of the major roads, traffic congestion, and time of day. This variability will unnecessarily impact our parents who pick their children up from school, as they will either need to leave at least 20 minutes early, or pay the fines for arriving late. This variability does not exist with Sweet Apple.

School Feeder Alignment:

Placing Grand Veridian at Sweet Apple would ensure that the 100% feeder to Elkins Pointe is maintained and would be in line with the current 66% / 34% highschool split, as Grand Veridian is zoned for Roswell High School.
Placing Grand Veridian at Highway 9 would mean that after 6 years of schooling, 30% of our children's friends would move to Holcomb Bridge MS and be out of their educational path forever. Another 33% would go to Crabapple Middle School. Thus our children would be separated from almost 2/3 of their friends during the difficult middle school transition.
We have followed the redistricting process for the last 16 months. We have attended meetings, we have provided feedback, we have attempted to address the Operational Planning Group, and we have addressed the Board several times. We respectfully petition that our concerns be heard and that the map be changed to the only acceptable criteria-based alternative to Hembree Springs Elementary.
Please note that the exact same arguments are true for residents of Chatham Park (same study area as Grand Veridian), as their community's only exit is directly across Houze Way from Grand Veridian, thus proximity measurements would be the same. Chatham Park's current FCS Elementary enrollment is 2 students. This is being noted in order to allow Chatham Park residents to sign this same petition. In addition, any neighborhoods in Grand Veridian's study area are west of Grand Veridian and share the same weighted centroid, so the arguments apply for them as well. This includes Westbrook (Parker Place), Windsor, and individual homes on Houze Way.