Send in the Klowns! Fans demand Killer Klowns from Outer Space sequel!
402
people have signed this petition.
Add your name now!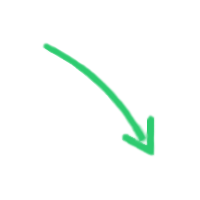 402

people

have signed.

Add your voice!
Maxine K.
signed just now
Adam B.
signed just now
The year is 1988! Soviets pull out of Afghanistan, INXS is rockin' the charts with 'Need you Tonight' and Stephen King's 'The Tommyknockers' come knockin' at your door.
1988 also saw the release of one of the most influential, genre-bending films of all time with Killer Klowns from Outer Space. Directed by the talented Chiodo Brothers who's industry credits would take up this entire petition...scored by the maestro John Massari who conjured up a score so memorable I still remember walking out of the UA theater humming the 'Killer Klown March' on my way to pick up the soundtrack at the Tower Records down the street.

Since then not only has KKFOS enjoyed success on the midnight movie circuit, home video on just about every imaginable format but it has resulted in very successful mazes, toys and action figures made by several companies including most recently Funko Pop and a sold out live performance at the prestigious Montalban theater. Fans dress up as their favorite Klowns for conventions and other events worldwide as well as inked on the flesh of many fans to commemorate and pay tribute on a more personal, intimate and permanent level.
Bottom line is, there is still so much untapped potential here. The show must go on, yet for 32 years we have been starving...salivating for more Killer Klown big screen action and nothing has come of it. All the merchandise and the mazes are cool, don't get me wrong, but they are merely a tease for what us fans truly want; another movie!
Please join me in showing the folks over at MGM that there is a demand for more Killer Klowns! Like The Dickies put it in the title track; " Everybody's running when the circus comes into their towns." Everyone, young and old and all in-between.
So ladies and gentlemen, and children of all ages; help bring back Slim, Fatso, Rudy, Klownzilla and our beloved Shorty! Sign this petition and pass it along. Demand the return of Killer Klowns from Outer Space!
Thank you very much for you time.
-Orlando G Acosta
Fan.