Senatorial Impeachments
130
people have signed this petition.
Add your name now!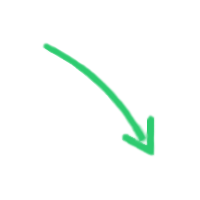 130

people

have signed.

Add your voice!
Maxine K.
signed just now
Adam B.
signed just now
** Other Petitions to Impeach to follow...for all traitors.



PETITION TO IMPEACH
The following Senators for their involvement in Treason and Seditious behaviors.
Senator D. Fienstien (D-CA) , Member of the Trilateral Comm.
Senator John D. Rockefeller 1V (D-WV), Trilateral Comm.
Senator Charles E. Schumer (D-NY), Comm. on Foreign Relations
Senator John McCain (R-AZ), Comm. on Foreign Relations
The "Laws" or Amendments to the Constitution, 1 thru 10, are "Unalienable" rights and can not be construed to have been written by Government for us, they were, at time of writing, to be assumed already and not to be "Infringed" upon, for any reason, under any circumstances or subverted by any Law contrived by Congress or the Executive Branch of Government.
WHEREAS: The above Senators have knowingly and purposely tried to infringe or suppress one or more of our Amendments to the Bill of Rights and specifically the 2nd Amendment.

WHEREAS: and all belong to and gave oath to a secrete organization outside the purview of Citizens of the United States, with intent to discredit and dismantle the Constitution of the United States for Ideological reasons.
WHEREAS: any Act that is contrary to the Bill of Rights, shall be considered as an act of Sedition and therefore an act of War to the People by the Administration, Congress and any person that brings forward the Act is subject to Impeachment and prosecution for Sedition and /or Treason and other high crimes.
WHEREAS: one or more Senators have vowed to take the Guns out of every citizens hands in the United States, which is an unalienable Right from God to protect ourselves and defend our country.
We the People are here to stop this NOW and all bear witness to and condemn such seditious behavior.
We the undersigned do so swear and condemn the above Senators for their actions and ask for all to be Impeached and removed from office, as Traitors to the Constitution.

Sponsor
"NATIONAL COUNCILS OF PEOPLE" http://connect.freedomworks.org/node/331818
Links
http://connect.freedomworks.org/node/331818

http://connect.freedomworks.org/node/331818/discussions/1136863

http://connect.freedomworks.org/node/331818/discussions/1132631