Senate's Vote On Impeachment
66
people have signed this petition.
Add your name now!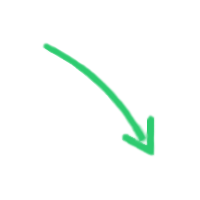 66

people

have signed.

Add your voice!
Maxine K.
signed just now
Adam B.
signed just now
Hi friends,

I am very concerned about the prospect of Congress allowing the former president to get away with offenses that should lead to an impeachable conviction. So, I've put together a letter to Tim Scott, the lone Black Republican in the Senate that will enable you to sign and urge him to act in the favor of the American people. Please take a look. Hopefully, you'll get involved.

My goal is to get hundreds, maybe thousands of people to sign the attached letter so that we can send it to him beginning today at noon up to the vote. The platforms we will use will be developed throughout the day, but it is our hope that many Americans see it and concur with our urgent request. I also intend to send it to the Washington Post, NY Times, and of course, broadcast media outlets.

I learned in my conversations that calls to his office work mightily. So, if you know anyone from the state of south Carolina who can call his office, please get them to do it. The contact information appears below. Mr. Scott has a prime opportunity to make a difference. But, he must hear from the people. Let's make something happen!

Thank you,

Barry




Office Phone Numbers

WASHINGTON, D.C. - Phone: (202) 224-6121 - Toll Free: (855) 425-6324

MIDLANDS - Phone: (803) 771-6112

LOWCOUNTRY - Phone: (843) 727-4525

UPSTATE - Phone: (864) 233-5366




IMPACT Needed Now! The American People are Counting On You!

A Letter from an American citizen, Barry Coley, and his friends

Dear Senator Scott,

I am urgently imploring you to use your political capital to vote for the impeachment of the former president, Donald J. Trump. Yesterday, I sadly watched in awe as more details of the violence that took place at our United States Capitol were revealed.

Here is the core of my argument to convict. A noose was brought to the Capitol! That image conjures up the "Strange Fruit" song of Billie Holiday and so many of the photographs of the lynching of people of color throughout this nation's history. Black men and women hung from gallows, trees, and anything else that a mob (who incidentally believed they were doing right!) could find to "righteously condemn" the assault on their way of life. Mobs HUNG people! Frequently, they were usually incited by certifiably verifiable LIES! Sound familiar?

Senator Scott, I learned that 164 people of color were lynched in South Carolina's sordid history of racial relations. Often, if in the unlikely event the perpetrators were arrested, when they were taken to trial, they were acquitted by complicit juries. Right now, more than half of America believes that the Senatorial decision will reflect that same form of historical complicity. This type of status quo partisanship has to stop!

After the church murders in Charleston, it was Nikki Haley, who used significant political capital to ban the Confederate flag. That move clearly could have cost her political career. Yet, she proved to be strong and is now a true rising star in the Republican Party who could easily draw cross-party votes if she decides to run for the nation's top office.

Now, it is your turn to be a hero. Think about the symbolism of that gallows and noose, the Confederate flag that was waving, and the person who incited that mob! He must not get off on the technicality that he is no longer employed as a president. He and his minions were responsible for defacing the Capitol, threatening Congress, and ultimately, taking lives! That happened under his employ as the nation's top executive and he must be punished. What a tragedy it would be if he did get away as so many others have done with their nefarious ways to incite a mob!

As you can see below, there are a few of my friends and acquaintances who agree! This is your great opportunity to make a difference! Vote to convict the former president and bring 10 more Republican senators with you. We will appreciate your courage!