Sellers screwed by Ebay
57
people have signed this petition.
Add your name now!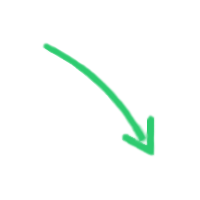 57

people

have signed.

Add your voice!
Maxine K.
signed just now
Adam B.
signed just now
These are just a few of the stories from buyers that ebay have 'screwed'. Ebay customer support from my experience and no doubt many others ALWAYS 100% stick up for the buyer even if they are lying! Ebay customer support are BIASED and THIEVES - trying to force us to reminburse them for refunding the buyer even if our listing WAS correct and even if it stated NO REFUNDS IN ANY CIRCUMSTANCE! Disgusting! It's theft! : "I sold a coat. Described it accurately. The jerk woman opened a case moaning about it supposedly not being as described (when it was). Ebay closed it in her favour and are trying to force £60 from me despite having already created me negative balance on Paypal before looking into everything- BEFORE! So it was like they already pre-decided that she was going win the case! - that's theft from ebay's part and biased!" - Anonymous "My buyer had a history of nagging people for no reason, easy to see on their feedback profile, but still ebay would not do anything about it. There are some people really playing the system and getting away with it! Makes me so angry!" - Anonymous seller "I sold a book on Ebay last year, posted it to Australia, and THREE MONTHS later the buyer emailed me and demanded a refund because the book wasn't a first edition like I had said (it f****ing was, liar). I told him if he wanted a refund." - Anonymous seller "They always support the buyer over the seller, because obviously, that's the easiest way to know if someone is telling the truth or not :\" Anonymous seller Anyone who agrees with us and who has had problems with ebay being biased towards us when the buyer has been in the wrong - please sign! Ebay customer support shouldn't be allowed to get away with such treatment!!
I also think everyone (UK based only sadly) should contact Watchdog about them too! The more people who write to them about ebay being this way - biased! and forcing money we might not even have out of our hands! - the more likely Watchdog will help do something about it!
http://www.bbc.co.uk/watchdog/gotastory/

Links