Self-employed Immigration to Canada
1170
signers.
Add your name now!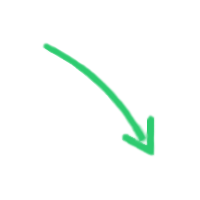 1170

signers.

Almost there!

Add your voice!
Maxine K.
signed just now
Adam B.
signed just now
The purpose of this petition is to request the Honourable Minister of Immigration, Refugees, and Citizenship Canada (the Minister) to recognize the importance of the immigration of applicants who are self-employed in athletics, cultural activities, and managing farms to Canada and to enhance the processing of such applications. A detailed list of requests appear on the bottom of the petition.
===Background===
Paragraph 3(1)(b) of the Immigration and Refugee Protection Act (IRPA) describes one of the objectives of immigration "to enrich and strengthen the social and cultural fabric of Canadian society". Further to that, subsection 12(2) of IRPA indicates "A foreign national may be selected as a member of the economic class on the basis of their ability to become economically established in Canada."
To meet the requirements of paragraph 3(1)(b) and 12(2) of IRPA, section 100 of the Immigration and Refugee Protection Regulations (IRPR) introduces the Self-employed Persons Class as a major group of immigrants to Canada. Subsection 88(1) narrows down the Self-employed Persons Class to cultural activities, athletics, and farming.
The Minister's report to the Parliament shows a total of 296,346 people immigrated to Canada in 2016*. Only 867 of those people immigrated as "Federal Economic - Business" group which is further divided into Self-employed Persons, Start-up Visa, and a couple of discontinued options for immigration. Consequently, about 500 to 700 or rather 0.2% of all immigrants to Canada fell under the Self-employed Persons Class in 2016. Compare this number to Parents and Grandparents at 17,041 or 5.8%, Protected Persons and Refugees at 58,435 or 19.7%, and Humanitarian at 3,913 or 1.3%. The number of immigrants we welcomed to Canada under any class of immigration exceeded the number of self-employed persons by far.
===Why Immigration under the Self-employed Class===
Self-employed class, especially the cultural activities subgroup, is the only class of immigration that directly addresses paragraph 3(1)(b) of IRPA. This group traditionally includes world-class performers and artists, world-class athletes and coaches, professional performers and artists, professional athletes and coaches, and highly-qualified farmers. These groups contribute to the cultural fabric and athletic community of Canada. They also invest in our farming industry. They are true champions of economic immigration to Canada.
Since a limited number of these applicants immigrate to Canada, it is difficult to track their success stories and contributions. However, self-employment is an attribute that normally remains with a person. An article by the Government of Alberta assigns several attributes to self-employed people such as problem-solving abilities, interest in learning new ways, competitiveness, determination, and fearlessness**. Self-employed immigrants must prove to an immigration officer they are professionals who have been self-employed in the past few years. Consequently, it is a reasonable expectation to see them reflect all those traits.
The United States offers a certain type of visa to world-class athletes and artists (EB-1 Visa). The EB-1 Visa processing time is usually about six months***. It is clear the US immigration authorities have taken this group of immigrants seriously and do their best to encourage their immigration to their country.
===Requests===
We, the undersigned, ask the Honourable Minister of IRCC the following requests on behalf of the Self-employed Persons Class applicants.
Increase the annual number of processed applications under this class to 10,000 people
Enhance the document checklist and remove all the ambiguities under the proof of experience, the abilities, and the intent
Process world-class applicants under six months and process other applicants under 12 months
Train visa officers in all overseas visa offices to protect the procedural fairness for this group
We do believe these changes will contribute to the objectives of IRPA and the cultural, social, and economic fabric of Canada.
Sincerely,


The undersigned

CC: The Right Honourable Justin Trudeau, P.C., M.P. (Prime Minister of Canada)
* Source: https://www.canada.ca/content/dam/ircc/migration/i...
**Source: https://alis.alberta.ca/look-for-work/self-employm...
*** Source: http://www.immi-usa.com/eb-1-processing-time/