SEIZE ALL ASSETS OF PEDOPHILES
49
people have signed this petition.
Add your name now!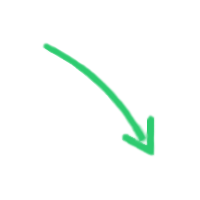 49

people

have signed.

Add your voice!
Maxine K.
signed just now
Adam B.
signed just now
1) The following Amendment to current Law in order to safe guard children as well as communities at large is being demanded;Currently in existence all Law Enforcement Agencies are afforded the ability to arrest individuals in possession of Child Pornography defined as Sexual Performance of a Child (Penal Law 263.16), in the course of Trafficking Child Pornography defined as Sexual Performance of a Child, the act of hosting and or maintaining website\'s of Child Pornography, the solicitation constituting a verbal or written request to a Child for the purpose of sexual intercourse, Sexually Deviant - Lewd and Lascivious conduct involving a child, inclusive of but not limited to Molestation of a Child - under the law of \"Probable Cause\". (Evidence exists that lends credence to - a reasonable belief based on facts and or circumstances) 2) It is now being demanded of our Legislative Government that an amendment to the current laws of \"Probable Cause\" - Search and Seizure\" be enacted that affords ALL Law Enforcement Agencies (City, State, Federal) the Legal recourse to SEIZE 100% of ALL VIABLE ASSETS of the perpetrator/perpetrators (suspect/suspects) involving crimes against Children currently defined in all 50 State\'s and Federal Laws upon the issuance of a warrant to arrest; to seize all assets inclusive of but not limited to tangible assets, Real Estate of any manner, all Bank Accounts, Checking, Savings, CD\'s, IRA\'s, Retirement Funds, Investment Funds of any nature, Stocks, Bonds, Mutual Funds etc., here within the United States as well as what might be harbored in foreign countries. 3) If said assets include businesses which generate revenue the apprehending Law Enforcement Agency may retain said businesses to continue to generate revenue or liquidate at their descretion. 4) If said assets are shared and the counter partner or business partner(s) is/are proven to be devoid of culpable conduct, knowledge pertaining to or of accessory to the fact - 100% of the assets defined in the aforesaid paragraph may be seized and 50% is to be returned to the shared party/parties in question within 60 days of the initiated seizure. - Unless the apprehending Law Enforcement Agency determines to reconcile the seizure of what constitutes 50% of total assets of any nature defined in the aforesaid paragraphs. 5) It is expected that Law Enforcement Agencies utilize discretion when assets are shared.This demand is to include all current convictions involving or relating to crimes against Children as defined in all 50 States of the United States including Federal Laws and any existing providence\'s of all perpetrators that violate any said terms of probation in any manner.100% of all proceeds of said seizures, whole or in part may be liquidated and are to be retained by the apprehending Law Enforcement Agencies for distribution at their discretion for additional funding to \"Serve and Protect\" by combating Child Predators, inclusive of but not limited to; equiptment, additional personnel, education, training, community involvement programs and employee bonuses without penalty of further budget cuts. 6) All Law Enforcement Agencies that are devoid of a Sex Crimes Unit shall be required to create the Unit upon receiving sufficient financial resources through varying sources inclusive of but not limited to Asset Seizures of individuals perpetrating crimes against children to the degree defined in all 50 State\'s and Federal Laws in the United States.
Sponsor
Angels Against Child Predators, Inc an organization founded upon an actual case. Petition(s) devised to assist Law Enforcement affording them an unprecedented opportunity to fulfill their legal obligation without costing their agencies financially. Comprised of individuals, groups and organizations for the benefit of Communities at Large for the Welfare of Children.
Links
www.AngelsAgainstChildPredators.com