Secure OUR Schools and Meet US Halfway
27
people have signed this petition.
Add your name now!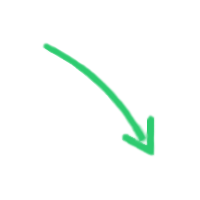 27

people

have signed.

Add your voice!
Maxine K.
signed just now
Adam B.
signed just now
Please read this letter from TWO concerned High School Student in Texas.
We are concerned students in Texas that attend Public High Schools with minimal safety procedures. WE are lives that should be taken into consideration as all lives matter. WE are lives, High spirited and full of potential, who have the dream of living until WE are 100 and looking back at our accomplishments and realizing God and America allowed us to be the best citizens we could ever be. But this dream, even the American Dream, most students have is being cut short because of mass school shootings and/or poor safety procedures that result in casualties and/or severe injuries.In today's society turning on the news and seeing mass shootings and or political statements that end up in violence, it is a normalcy. That should not be the case where people wake up and turn on the news and shrug off what has happened because it happens so often that it doesn't have a major effect on society like it should.
We want the schools to be a safe place for the future generations of America, the ones that we will rely on once they become of "Age". We have heard of the speculation about teachers being able to carry in a school environment, but that does not make us feel any safer, in fact it brings fear to many. Instead of taking action to prevent violence and being around dangerous weapons, we are now going to have it around us constantly waiting for the next person to pull it out, whether it's a student, teacher, or stranger. Although, we are not Jefferson, asking for $2,500 for Lewis and Clark to explore and discover the land we called "The Louisiana Purchase", WE ask for something just as important. WE ask for the U.S School Districts and the State and Federal Government to meet us halfway.
This is and has ALWAYS been your responsibility as the head of our Schools and States to provide protection for the people. If we as the school and student body peacefully began to implement safer methods and procedures within our Texas and United States Schools, will YOU meet us halfway with support and funding? If we the students, teachers, and administration be cognizant of the fact that Knowledge is POWER and prepare precautionary procedures to keep everyone safe, will YOU meet us halfway? If we take a new humanitarian perspective of gun restrictions, school and public safety that can help prevent trauma and injuries and create a safer environment, will YOU meet us halfway? This is not impossible, if you believe it is, watch the attached video below of the Safest School in the US.
The solution is simple, we as a united group of Students, Parents and Teachers must convince and demand our various School Districts to use the State and Federal funds to purchase metal detectors, screening mechanisms and obtain more District Security and City police officers to be stationed at ALL main entrances and exits. Also utilizing software such as "PeopleSoft" to keep track of who is and isn't on campus by way of ID badges, instead of allowing students ID badges to be idly stationed in their wallets, pockets and purses, only to be used for purchasing school dance tickets. WE beg of you to sign this petition to show our leadership we will give y'all an inch, if y'all will give us a foot.
Thank you,