SECONDARY IMPACT SYNDROME ...ARIONNA'S BILL
118
people have signed this petition.
Add your name now!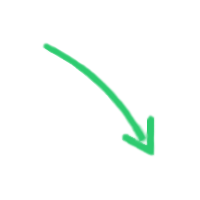 118

people

have signed.

Add your voice!
Maxine K.
signed just now
Adam B.
signed just now
MARCH IS BRAIN INJURY AWARENESS MONTH..............THIS IS VERY PERSONAL TO OUR FAMILY. MY DAUGHTER THAT HAS BEEN PERMANTLY AFFECTED BY SECONDARY IMPACT SYNDROME WILL BE SPEAKING WITH ME THIS MONTH AT A LEGISLATIVE MEETING TO RAISE AWARENESS OF REPEAT CONCUSSION AND LONG TERM RESULTS OF PREVENTIIVE HEAD INJURY.
For anyone that does not know her situation, she was hurt on playground equipment at school a year and a half ago . She was diagnosed with a severe concussion.....a condition that should have healed just fine in time...not uncommon. A month later while not having clearance for any physical activity by a dr and while still being in a wheelchair to avoid injury as she was very dizzy, she got hit by a ball in a gym. She has had another repeat injury since then. We are very lucky shes alive as many children hit with a secondary impact injury do not live or are brain dead. We went to the Boston Childrens Hospital over the Summer which helped tremendously. She was left with permanent damage including seizures. She has relearned lots, is in Special Ed now, must have a helper with her at all times, has severe headaches, trouble sleeping, emotional and personality changes , nausea, memory loss and troublle with short term memory. She will NEVER be able to participate in sports as the Neurologists say she will not live through any other impact on the injured area. She can only learn part time as overstiumulation causes her to lose more memory and causes seizure activity. Shes been through lots of therapy............emotionallly and physically. She looks like most other kids but her life isnt anything like it used to be. After half a million dollars in medical expenses and our life being turned upside down, Disability determined she is eligible for SSI as this disability will be life long. Now dont get me wrong , we've been seeing a great improvement the last month or two after adding her last medication. (Thats a total of 14 pills a day) . So we are very thankful for that so at least she'll have some safety net as we just don't know where life is going to lead her.
Ultimately, accidents happen. We totally get that.............in normal sports like football, helmets are necessary.There are alot of publicity about Concussion. It needs to be taken a step further into how Concussion can lead to a permanent TBI or death with overstimulation or reinjury. On playgrounds , theres only so much protection that can be given. We are trying to get bills passed to help raise awareness of Secondary impact Syndrome. Our local group has 15 members...two of which had children DIE from this.This Syndrome also can be progressive... Alzheimers doubles in likelihood with children with even a mild TBI if experienced in childhood. Stroke is 30 percent more likely in children that experience repeat concussions in childhood. Mental health is almost always a problem after TBI. With Arionna's Neurologists in Indy and Boston Hospital, we've compiled the long term affects of repeat injury of the head to present to pursue legislation for protection of other children. Its 17 pages long.
We need signatures to get this passed. If you would like to see laws be put in place to protect children, education be provided to schools, parents etc and awareness of what a permanent TBI is , even a mild one, and how it can leave a child with long term disabilities, please consider signing our petition.
Thank you.....................................................Keith and Renee Klingler
------------------------------------------------------------------------------------------ *****According to the Brain Injury Association, traumatic brain injury is the most frequent cause of disability and death among children and adolescents in the United States. Each year, more than a million children sustain brain injuries, ranging from mild to severe trauma.
Sponsor
Are There Other Long-Term Problems Associated With a TBI? (Taken from TBI Neurology handbook) First off, if a patient gets hit more than once in the same spot, death is very probable. If a child lives, the child will be left with severe disabilities. In addition to the immediate post-injury complications discussed in TBI brochures, other long-term problems can develop after a TBI. These include Parkinson's disease and other motor problems, Alzheimer's disease, dementia pugilistica , and post-traumatic dementia. Alzheimer's disease (AD) - AD is a progressive, neurodegenerative disease characterized by dementia, memory loss, and deteriorating cognitive abilities. Recent research suggests an association between head injury in early adulthood and the development of AD later in life; the more severe the head injury, the greater the risk of developing AD. Some evidence indicates that a head injury may interact with other factors to trigger the disease and may hasten the onset of the disease in individuals already at risk. For example, people who have a particular form of the protein apolipoprotein E (apoE4) and suffer a head injury fall into this increased risk category. (ApoE4 is a naturally occurring protein that helps transport cholesterol through the bloodstream.) Parkinson's disease and other motor problems - Movement disorders as a result of TBI are rare but can occur. Parkinson's disease may develop years after TBI as a result of damage to the basal ganglia. Symptoms of Parkinson's disease include tremor or trembling, rigidity or stiffness, slow movement (bradykinesia), inability to move (akinesia), shuffling walk, and stooped posture. Despite many scientific advances in recent years, Parkinson's disease remains a chronic and progressive disorder, meaning that it is incurable and will progress in severity until the end of life. Other movement disorders that may develop after TBI include tremor, ataxia (uncoordinated muscle movements), and myoclonus (shock-like contractions of muscles). Dementia pugilistica - Also called chronic traumatic encephalopathy, dementia pugilistica primarily affects career boxers. The most common symptoms of the condition are dementia and parkinsonism caused by repetitive blows to the head over a long period of time. Symptoms begin anywhere between 6 and 40 years after the start of a boxing career, with an average onset of about 16 years. Post-traumatic dementia - The symptoms of post-traumatic dementia are very similar to those of dementia pugilistica, except that post-traumatic dementia is also characterized by long-term memory problems and is caused by a single, severe TBI that results in a coma.
Links