Second Amendment Protection Act
20
people have signed this petition.
Add your name now!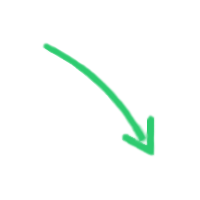 20

people

have signed.

Add your voice!
Maxine K.
signed just now
Adam B.
signed just now
I am calling for a Second Ammendment Protection Act that would make it illegal for any legislator to introduce a law that harms, lsssons or otherwise contradcits the second ammendment. The Second Ammendment already states that the right shall not be infringed.
This will build on the "shall not be infringed", by placing specific penalties for infringements including prison sentances, fines among other legal sanctions.
This could be the first in many steps to introduce Constitutional Control that protects our rights from Meglomaniacs that have infiltrated the highest levels of office.
The first steps start with calling your represenatives. I also recommend calling other represenatives as well in other states, this is a national issue, a great start would be calling congressman Tom Emmer who heads the National Republican Congressional Committee, his numbers are below:
(202) 225-2331 Washington DC office (763) 241-6848 Minnesota local office
I also recommend calling Texas represenative Chip Roy who is one of the few current US represenatives endorsed by the Gun Owners of America after calling Tom Emmer, his office numbers are below:
(202) 225-4236 Washington DC office
(512)-871-5959 Austin office
(210)-821-5024 San Antonio office
And finally calls should be made to Mitch McConnel
(502) 582-6304 Louisville office
(202) 224-2541 Washington DC office
Be sure to call GOA or the NRA if you can to inform them of this legislation that you want passed and supported.
Inform as many representatives as you can ask them to work together, call multiple times, don't be affraid to be annoying this is how you get shit done. Good luck guys lets get this done.