Seal These Cases FROM PANGEA
31
people have signed this petition.
Add your name now!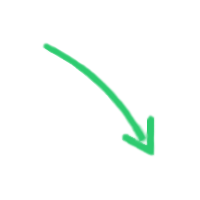 31

people

have signed.

Add your voice!
Maxine K.
signed just now
Adam B.
signed just now
How many people can one company evict. Don't get me wrong, I am a firm believer that everyone should pay rent. I am The Apartment Lady Lashondra Graves, founder of Apartment and Housing Rentals Foundation. I founded this company 4 years ago and started a Second Chance Renting Program. Over the past four years, I started to notice a bad pattern. There is one company who don't seem to be in the rental business, but it's just the opposite. Their practices makes them look like they are in the Eviction business.
Pangea manages a lot of property in areas that are considered low income. These areas have the high risk renters, people that are living check to check. This company has a history of evicting their tenants and then requiring them to pay outrageous fees that requires them to go to court twice a month, once to pay the rent and the second time to pay the fees for up 18 months (that's the longest someone stayed on this rigorous payment plan). In 2018 alone they have already evicted over 700 people. How may of these people who were scared to lose their place were put on this payment plan. I have personally seen some of these payment plan documents and I literally can't see what the money is for. I see the back payments, the court costs and the attorney costs.
You might be thinking, well if they don't pay their rent they have to go. I agree, no one should live someone where without paying rent, but this company's practices have been as such, the renter is late after the fifth day. By Day 6, their rent is not accepted, by the time the court date comes up they owe back payments, late fees, court fees, attorney fees and is then given the option to get into a rigorous payment plan. Some renters backed out of the plan after being threatened of losing their jobs, some back out because it is to cumbersome to have to go to court to pay your rent and then come back 2 weeks later to pay fines you don't understand for over 6 months.
Once the case is entered into court, it is almost impossible for these renters to get another place to live, that's when they come to The Apartment Lady Second Chance Rental Program. I have been at the Daley Center and seen Pangea call over 20 people in one day. It looked they were herding them to evictions. The people are always so scared.
Enough is enough. If you want to see change, you have to move forward. WE NEED YOUR SIGNATURE TO MAKE A DIFFERENCE. I HAVE TRIED TO GET HELP FROM OFFICIALS AND WAS UNABLE TO GET HELP. I HAD A NEWS CHANNEL DO A STORY ON ONE OF MY CLIENTS WHO WAS EVICTED RIGHT BEFORE CHRISTMAS FOR A $600 PAYMENT THAT SHE CLEARLY HAD, SHE IS A MAIL CARRIER.
WE WANT THESE CASES SEALED. PANGEA YOU HAVE MADE TO MANY PEOPLE HOMELESS. YES EVERY LANDLORD SHOULD GET THEIR MONEY, BUT PANGEA'S METHODS ARE QUESTIONABLE AND WE WANT ANSWERS NOW!
IF YOU HAVE BEEN EVICTED BY PANGEA SIGN THIS PETITION. LET'S MAKE A DIFFERENCE TOGETHER.