Scrap New 2012-2013 USASF Rules
609
people have signed this petition.
Add your name now!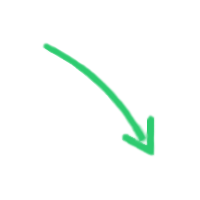 609

people

have signed.

Add your voice!
Maxine K.
signed just now
Adam B.
signed just now
This petition is to scrap the new 2012-2013 rules made up by the USASF (U.S. All-Star Federation)
 To be implemented during the 2012-2013 Season
Tumbling
- Standing fulls and standing double fulls are not allowed
- Double fulls are only allowed in running tumbling and must be preceded by a back handspring
- Consecutive bounding, twisting skills are not allowed
Age Grid
- All Open teams (5 and 6 [also Open 4 if it is added in the future]) must be 17yrs old and older.
- Eliminate the International age rule for U.S.A. teams. – All athletes on USA teams must be of the legal age according to the age grid by August 31st of that season. This includes Worlds. The rule, an athlete may be younger than the allowed age as long as he/she becomes of the legal age by the calendar year of the competition, no longer stands.
- Eliminate Mini L3
- Eliminate Youth 5 Restricted by placing additional limitations on Youth 5
o No tumbling  double fulls
o No kick doubles in baskets
o Braced flips may not twist
- Youth top age is raised to 12
- No longer separate Junior Coed 3 and 4 from their counterpart All Girl teams
- Bottom age on Senior teams, Levels 1- 4 and Senior 5R, will be 10 years old
- Senior 5 teams will remain at 12
IMAGE POLICY
Judges reserve the right to assess warnings and/or deductions when a team's choreography, uniform, make up, bows etc. do not meet the standards of 'appropriate' as described in this policy.
APPROPRIATE CHOREOGRAPHY
APPROPRIATE CHOREOGRAPHY goes into effect with the 2012-2013 season .
All facets of a performance/routine, including both choreography and music selection, should be appropriate and suitable for family viewing and listening. 
Examples of inappropriate choreography may include, but are not limited to, movements such as hip thrusting and inappropriate touching, gestures, hand/arm movements and signals, slapping, positioning of body parts and positioning to one another. Music or words unsuitable for family listening, which includes, but is not limited, to swearwords and connotations of any type of sexual act or behavior, drugs, explicit mention of specific parts of the body torso, and/or violent acts or behavior are other examples of inappropriate choreography. Removing 
improper language or words from a song and replacing with sound effects or other words may still constitute 'inappropriate.' Music or movement in which the appropriateness is questionable or with which uncertainty exists should be assumed by the coach to be inappropriate and removed as to not put their team in an unfortunate situation. 
APPROPRIATE UNIFORM
APPROPRIATE UNIFORM goes into effect with the 2015-2016 season.
General Uniform Guidelines
 No risqué, sexually provocative or lingerie looking or inspired uniform or garments allowed. All uniform pieces should adequately cover an athlete and must be secured to eliminate any possible wardrobe malfunction. Appropriate undergarments must be worn. In addition to the below specific guidelines, athletes must also consider that a combination of uniform pieces may also deem a uniform appropriate or inappropriate. 
Uniform Skirts/Shorts Guidelines
When a skirt is worn as part of the uniform, briefs under the skirt are required. The skirt must fully cover the hips. The skirt must completely cover the briefs and must fall at least 1 inch below briefs (regular and boy cut briefs). When shorts are worn as part of the uniform, there must be a minimum of a 2" inseam. Uniform Top Guidelines Uniform tops may not include an exposed midriff except for Seniors which may have a maximum of 10" between the skirt/short top and the uniform top bottom. Uniform tops must be secured by straps or material over at least one shoulder or around the neck (tube tops are not allowed).
COVER UP GUIDELINES
This requirement begins with the 2012-13 season.
Athletes with non-full top uniforms must wear a t-shirt or other suitable cover up over their uniforms unless they are in the warm-up area, traveling as a group directly to or from the warm up area, or on the performance stage. 
MAKEUP AND OTHER
MAKE UP AND OTHER goes  into effect with the 2012-2013 season, but will not be enforceable by deduction until the 2013-2014 season.
Makeup
Makeup should be uniform and appropriate for both the performance and the age of the athletes.  Face/Eyelid Rhinestones are not allowed. False eyelashes are allowed but may not be decorated in rhinestones or additional jewelry.
Bows 
Bows should not be excessive in size (acceptable bows are generally no more than 3" in width) and shouldn't be a distraction to the performance. Bows should be worn in a manner to minimize risk for the participants, should be adequately secured and should not fall over the forehead into the participants' eyes or block the view of the participant while performing. Judges reserve the right to assess warnings and/or deductions when a team's choreography, uniform, make up, bows etc. do not meet the standards of 'appropriate' as described in this policy.
STUPID STUPID RULES
STOP THIS NOW SIGN THE PETITION BELOW!
Links