SCOB members for a sustainable future
129
signers.
Add your name now!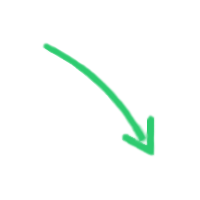 129

signers.

Almost there!

Add your voice!
Maxine K.
signed just now
Adam B.
signed just now
Last night the board met and approximately 150 signatures (electronic and paper) were presented. The posted online comments were included. Member's opinions were heard loud and clear. More updates on the vote to follow. Please send your full name and email to scob.members.count@gmail.com to receive further updates.
----------
Dear Skating Club of Boston Members,
We are deeply concerned that The Skating Club of Boston is on the verge of moving to Norwood, MA. Norwood, depending on the time of travel, can be greater than 1 hour away from Boston. This decision is being fast-tracked due to an imposed deadline and to-date, we believe the board has been unable to demonstrate an appropriate level of research and business logic in support of this location.
The Board is intending to sign a letter of commitment in regard to this location at cost of approximately $50,000,000 on October 8th, 2015 without having presented a clear business plan to members demonstrating the feasibility of this location and cost.
As members, we want to be confident that this is the right move and that we, as a club, can afford this cost. We also want a reasonable level of assurance that the burden of an unsound business decision will not result in unsustainable, increased membership costs. To that end, we want to be assured that members can be involved, in a meaningful way, with the decision to move The Club.
Please consider signing this petition in order to assure that the Board of Directors performs the appropriate level of due diligence before rushing to judgement on a decision of this magnitude.
The letter below will be sent to the board along with these signatures. In addition, a paper version of this petition has been circulating and has accumulated a significant number of signatures.
__________________________________________________________
Dear Board Members,
We want to first thank you for your dedication, long hours and hard work spent on furthering the interests of the Skating Club of Boston (The Club). We recognize that the potential move of The Club has greatly taxed the Board over an extended period of time. We are writing this letter in recognition and gratitude of these efforts. At the same time, we are writing to express grave concerns that we are rushing to a decision to move The Club to Norwood based upon an accelerated deadline without complete analysis and the appropriate level of due diligence.
Skating Club of Boston Petition for Information
We the undersigned Skating Club of Boston Voting Members hereby petition the Skating Club of Boston's Board of Directors to take the following actions before further committing to any potential movement of the Skating Club of Boston (The Club) including the signing of a Letter of Intent.
1) Make all working documents related to the potential move of The Club readily available to The Club Members. These documents include, but are not limited to:
Business plan
Financial projections along with underlying assumptions
The Board's feasibility study of The Club's move to Norwood.
Paid studies, including the Firland Report
Itemized listing of money spent on the 176 Lincoln location along with lessons learned.
2) Provide The Club members with a minimum of 15 business days to review these documents. Members will be given the opportunity to ask questions and provide comments.
3) Publish a "Question and Answer" area on The Club's Website including online member feedback (as is done for a simple rule change).
4) Present a comprehensive PowerPoint presentation to The Club members that demonstrates conclusively a sound business basis for this decision, including the following:
Business logic and supporting documentation for the proposed new location.
Demonstration of an appropriate level of analysis and due diligence for a decision of this magnitude. Including a survey from the current membership.
Full disclosure of the background and experience of each Board Director with comparable business matters and the specific areas in which outside consultation was utilized.
If the above actions are not taken before further commitments or moneys are spent furthering the physical move of The Club, then the voting Club members will have no choice but to take further and immediate action.