Sciences Po #StandWithJNU Petition
25
people have signed this petition.
Add your name now!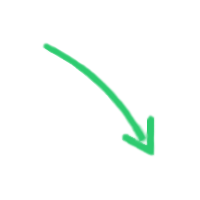 25

people

have signed.

Add your voice!
Maxine K.
signed just now
Adam B.
signed just now
We, the undersigned students of the Paris School of International Affairs (PSIA), Sciences Po, Paris, France deplore the Bharatiya Janata Party(BJP)-led Indian Government's brutal crackdown on Jawaharlal Nehru University (JNU), India. We strongly oppose the ongoing harassment and persecution of the student and teacher community at JNU and of protestors across India owing to, what we recognise as, peaceful demonstrations that have taken place in the premises of JNU, New Delhi.
We strongly condemn the violent activities including but not limited to deliberate vilification, defamation, hate speech, libel, physical assault, and vandalism carried out by right-wing Hindu fundamentalist groups such as the Rashtriya Swayamsevak Sangh(RSS) and the Akhil Bharatiya Vidya Parishad(ABVP) at the JNU campus and the Patiala House Court.
We believe that the Government has a moral and legal obligation to protect the democratic fabric of the Republic of India and uphold the constitutional rights of its citizens with respect to free speech and dissent (Article 19, Constitution of India). The numerous arbitrary arrests and charging the President of JNU's Students Union Kanhaiya Kumar under the Indian Penal Code's Section 124A on sedition is an unlawful act of suppression of free speech and the right to public gathering as enshrined in Article 19. This institutional violence that has been carried out prescribes to upholding flawed ideas of "nationhood" and "nationalism" and violently stifling the voices of those who do not ascribe to this prescribed view. We further believe that this recent crackdown should be seen in the context of the broader trends that have been witnessed, particularly in the context of repression of educational spaces by the government currently in power. Further, using an archaic, colonial-era sedition law to strangle dissent is a grave abuse of power and a misuse of the institutional machinery.
We offer solidarity to the embattled champions of free speech and democratic values in and around New Delhi and stand by the community at JNU at large for leading the fight to preserve free speech and uphold the continued guarantee of civil and political rights in India. We appeal to the authorities to fulfil their constitutional obligation and ensure fair trial and due process. We also recognise the media trials and false reportage as a distinct departure from journalistic ethics and thus solicit sections of the Indian media to uphold journalistic integrity, particularly in the character assassination of the student Umar Khalid
We appeal to the Government of India to fulfill the following at the earliest:
1. An immediate release of Kanhaiya Kumar, President of JNU's Students Union and every other illegaly and unlawfully detained protestor by the Police
2. Public acknowledgement and condemnation of the unlawful use of force, arbitrary arrests, detentions, and slapping of false charges by the Delhi Police
3. Publicly acknowledgement and condemnation the use of violence, physical/sexual assaults, and vandalism by groups such as the ABVP against journalists, lawyers, students, and other protestors at JNU and Patiala House Court
4. Initiation of a parliamentary debate to repeal Section 124-A of the Indian Penal Code
5. Undertaking all necessary measures to ensure educational institutes are free from government intervention while encouraging debates, discussions, while remaining bastions of free speech
6. Upholding citizens' constitutional right to dissent by abstaining from: Deliberately attempting to direct public opinion by labelling protestors as terrorists or individuals with links to terrorist groups, criminalising dissenting groups, avoiding the usage of phrases such as "anti-nationalists" that could potentially incite violence
7. Providing a fair trial as enshrined in the Constitution of India to any and all perpetrators of criminal activity.
We strongly urge the government of India to take stock of the situation, lobby with the concerned stakeholders including media groups, lawyers, journalists, students, and academics, order an immediate de-escalation of the use of force by law enforcement agencies, and ensure a peaceful resolution to this issue.
Sincerely,
Paris School of International Affairs, Sciences Po.