Rectify The Injustice Perpetrated Against Eldon Schurz
78
people have signed this petition.
Add your name now!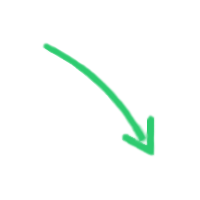 78

people

have signed.

Add your voice!
Maxine K.
signed just now
Adam B.
signed just now
This petition is to show support for Eldon Michael Schurz, wrongfully convicted and sentenced to death in Arizona. After 22 years on death row [a life sentence served with a decade in solitary confinement], Eldon will soon face execution for a crime that he did not commit. However, the facts of the case are all presented in a complete retrial online and prove that Eldon was convicted without a shred of credible evidence used against him. We therefore call for Eldon to be pardoned and released from his illegal confinement.

For the complete details: www.arizona-death-penalty-injustice-schurz.org

As is found among the transcripts and reports and other information shared at the website:


The case was prosecuted by Noel Levy who was proven to have fabricated evidence in two death penalty cases (Krone and Hyde) and this case is full of Levy's tricks - paid witnesses - perjured testimony - fabricated forensics and more.

Only approximately nine working hours were spent in court - the defense had only handled one murder case and never a death penalty case before Eldon's trial - he called no witnesses and let those of the state blatantly lie.

The codefendant walked away on 5 years probation and his sister was kept off the witness stand as a provision of the codefendant's plea agreement, with the prosecutor knowing she would offer conflicting testimony to that of her brother.

The lead detective told one story at a prior proceeding; the prosecutor used another at trial

The first version proves that the codefendant lied and cops fabricated their reports to implicate Eldon.

The criminalist concocted an enzyme match from badly deteriorated samples and created a chart that differed from his original report to present to the jury.

The arson expert was the unscrupulous Detective Armando Saldate who was proven to repeatedly lie, coerce witnesses, fabricate reports and more and now an expert agrees the fire theory as presented to the jury is implausible. However, Eldon's state employed attorneys sit on the expert's report and will not make a claim of innocence until it is certain to be rejected by the courts.

A detective led by Levy blatantly lied, testifying that the victim's shoes were badly burned, though the shoes had barely been touched by fire and proved the victim was not standing when doused with gasoline as the prosecution claimed. The jury was simply never shown the shoes by the prosecution or defense, allowing the deception to go uncontested.

The only corroborating witness was an unemployed transient with a history of treatment for mental problems. He was "reimbursed" an undisclosed amount twice. Allegedly, the payments were for the drifter "flying" from four hours away and staying in a motel. However, in court he is not even sure what the money is for after he had already been paid once. Notably, it was enough to induce him to change his story from admitting that he did not know "who fought" before trial to identifying Eldon for the jury.

Rather, than assure justice, the appeals are a nightmare that Eldon and his wife fought till it broke them both. They had two justice projects accept the case and renowned expert willing to offer a report concerning the blood testing. However, Eldon was denied every chance to try to prove his innocence by an appellate attorney who held the case 8 years and never brought any of these facts to light. Though the claims could have been strongly supported had she done so and for years her client instructed her to use the facts, the District Court was left in the dark.

She finally chose Phoenix FPD to replace her after assuring all was lost in the District Court. FPD's choices in the Circuit Court have effectively hid former counsel's sins and again denied all outside assistance and any chance to prove innocence. This part of the horror story is found at the site as well, explaining why Eldon finally just quit seeking the chance for justice in order to protect his wife from more suffering and stress. He now waits to die for another's crime, certain that he will not be allowed any chance to ever do more.

This is an intolerable state of affairs, with a wrongfully convicted man held to the stringent restrictions of the AEDPA and tormented by not only an illegal prosecution, but also by his court-appointed attorneys. The state of Arizona is required by law to not merely furnish counsel, but to provide competent and diligent representation and a "full and fair" hearing to those condemned to death. However, as this case proves, those requirements are not being met.

Therefore, the undersigned hereby petition Arizona officials and insist that they take the appropriate measures to investigate and correct the unethical and illegal acts of their law enforcement and prosecutorial agents, see those who have created this travesty immediately face sanctions and provide just relief, in the form of an executive pardon, for Eldon Schurz.





Sponsor
Kricket Schurz
Links