School Bus Service from Village Green Sq to Inglewood Heights Jr.PS
30
people have signed this petition.
Add your name now!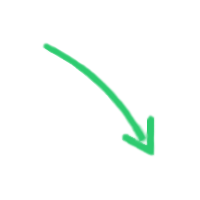 30

people

have signed.

Add your voice!
Maxine K.
signed just now
Adam B.
signed just now
Aug 20, 2018
Ms Mana Wong
Trustee
Inglewood Heights Jr Public School
45 Dempster St
Toronto, ON
Re: Request for School Bus Service to/from Village Green Square from/to Inglewood Heights Jr. Public School
Dear Ms Wana,
Warm greetings!
As you are aware many parents from Village Green Square tried to reach Garry Green (Senior Manager) and Marian Zilinski (Area Supervisor) over the emails regarding the School Bus Service to/from Village Green Square, Scarborough from/to Inglewood Heights Jr. Public School but haven't got any positive response so far.
We would like to present to you the following petition from the parents and guardians of Village Green Square whose kids attend Inglewood Heights.
May we also present to you the scenarios about driving and crossings in the area that kids have to face everyday while going to and coming back from school.
As of now majority of the kids from this area go to Inglewood, and as you are aware about the three major constructions that are happening in the area, this certainly means;
a) that the community is expanding and more kids will be attending Inglewood
b) we cannot deny the fact that the construction vehicles create a certain hindrance in the sidewalks as sometimes they do block the sidewalks to work.
c) there will be more cars specially during busy school hours which will not make the walks safe
Further, kids have to cross the roads for a total of 7 times with major crossing we would say at Village Green Square itself and second either at Kennedy Rd. and Village Green or Cowdray and Kennedy Rd. The driving around the Village Green area is also pretty rash with cars speeding up even in this residential area and sometimes not even stopping even after spotting parents walking with small kids. And the frequent accidents that happen right at the intersection of Kennedy and Village Green Square is very high with people speeding up all the time and banging cars very close to the crosswalks. This makes the intersection and crosswalk itself very dangerous.
During summer the sidewalk on the other side is a little cooler compared to the one towards Cowdray and Kennedy Rd due to some shadow that works like shade. Hence, this requires crossing at Kennedy and Village Green Rd. And even though we avoid that crossing, as since Kennedy is a pretty busy road with all kinds of vehicle running, Cowdray and Kennedy Rd crossing is also not that safe to walk with kids, as we have to cross twice.
As per our communication with you, we understand that the major requirement for arranging a school bus is distance and we falls short by 100m to 200m. The distance from Avani/255 Village Green Square to Inglewood is 1.5KM and the distance from Ventus and Solaris/151/181/125 and 135 Village Green Square to Inglewood is 1.3KM instead of TDSB's requirement of 1.6KM. Further, the major crossings are pretty dangerous with rash driving and frequent accidents. As mentioned earlier, there are a total of 7 crossings that kids have to do on daily basis while going to and coming back from school its quite a lot for this distance.
There are already 5 condominium buildings and a few townhouses in Village Green Square and three more buildings are coming up. The number of cars that run in Village Green Square road is already high and with more buildings that would only increase. At this point, we are not even considering the cars that run from Delta hotel and Thomson Reuters building.
The seven crossings are:
1. Village Green Square
2. Parking crossing for Thomson Reuters
3. Another crossing towards the entrance of Thomson Reuters
4. Kennedy Rd and Village Green Square intersection – extremely dangerous with all kind of vehicles like cars, jeep, trucks, construction trucks, Snow ploughers, Salt trucks as there is a Salt Storage and Snow ploughers Trucking area right across the road. This is an extremely busy road during Winter season. Or, Cowdray and Kennedy Rd intersection– Still a very busy road as its Kennedy
5. Crossing at Cowdray and Kennedy or Kennedy and Jade St.
6. Crossing Jade and Lejune Rd– it's a residential area, we agree but many cars come during pick up and drop off time as parents who drive their kids also come at the same time so the road gets busy.
7. Crossing at Lejune Rd and Dempster St. – once again although it's a residential area it gets extremely busy during school hours
Further, it may not give a good understanding to conclude the decision based on the road conditions only during Summer season as during Winter season the roads get worst as snow are not cleared and there is only one side walk in in Village Green Square, at Jade St and also at Dempster St. These streets get fully covered with snow, which makes it difficult for kids to walk. So a 15 to 20 minutes walk during Summer goes to 30 to 40 minutes walk during winter for just one way.
There is not any alternate route to go to school either as this is the only way. We have also seen many parents struggling with babies in the strollers and walking their toddlers to/from school, its a very big challenge during Winter and definitely not safe as roads are not cleared and it gets super busy during school hours. Further, as many parents also drive their kids to/from school, lets not deny that it is dangerous around the area with many cars driving around at the same time. The school principal had also issued an alert regarding dangerous driving around the school area.
Hence, by signing this petition, we the parents from Village Green Square would like to humbly request TDSB to consider our request to arrange the School Bus Service to/from Inglewood Heights Jr. Public School from/to Village Green Square.
Let's not wait for something major to happen and then take charge, lets take the initiative to prevent any unfortunate mishap that we do not even want to imagine about. For the safety of our kids and for creating a better community, kindly consider our request.
Thanking you.
Sincerely,
Parents & Guardians from Village Green Sq area