School Violence Manifesto
30
people have signed this petition.
Add your name now!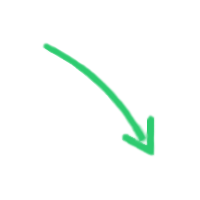 30

people

have signed.

Add your voice!
Maxine K.
signed just now
Adam B.
signed just now
School Violence Manifesto

It is time to stem the violence ripping through our schools and communities in the United States! The intentional mass-murder of students is a shocking tragedy that it is our duty as members of a civilized society to resist. We, the undersigned, join in a common cause for real action to prevent future school shootings. In doing so, we assert the following:

· School shootings, while representing a tiny fraction of the homicides among youths, terrorize uncountable others: innocent families, the many traumatized witnesses of these events, and communities whose sense of security is irrevocably shattered.

· Responses such as militarized training drills at schools, or preparing students and teachers to fight back with chairs and fire extinguishers, or the encouragement or requirement that teachers carry guns in schools, unintentionally amplify the terrorizing effect of these murders.

· Although no one factor can be blamed for these incidents, we strongly believe that frenzied media coverage of mass shootings at schools that describes details of the events and delves into the identities and tactics of the shooters increases the likelihood of future shootings, while providing very little social value.

· Despite over a decade of calls for media restraint, excessive coverage remains the norm.




Because there will always be an incentive (through higher ratings) for more lurid media coverage, we cannot expect the media to do the right thing on their own accord. Therefore, we believe it is necessary, through mass social action, to establish adherence to a set of principles for media coverage of mass killings:

1. Do not report the name or show the face of the alleged or proven perpetrator (unless asked to do so by law enforcement for public safety).

2. Do not report on the biography of the killer.

3. Do not report on details of the murders or the tactics of the killer.

4. Do not publish photos or videos of the murders taking place.




Furthermore, we insist that the following are necessary for the well-being of our nation:

· That every U.S. media outlet will establish a set of editorial guidelines that are, at a minimum, consistent with the principles above by January 31, 2015.

· That every major corporation require by March 31, 2015, through its own corporate policy, adherence of all advertisers with the requirement to establish and follow such editorial guidelines.

· That every candidate for political office publicly declare by March 31, 2015 that they will not purchase advertising from any non-compliant media outlet.




While these actions will not, by themselves, heal us, they are the right first step, and will slow this rising tide of violence while doing no harm to anyone. The public does need to know about mass killings when they take place; coverage focusing on law enforcement actions, the victims and their families and the response of the community provide the information that has the most value during such a crisis.




We, the undersigned, do furthermore attest that any media outlet, corporation or candidate for public office not following these common sense, voluntary guidelines shall be subject to public scorn, and, eventually, cast out of the public sphere of life in our country. Doing so is an expression of our fundamental obligation to protect the safety of our children, the well-being of our schools, and ultimately, our democratic society.