School Lunch Reform - OUR SCHOOL LUNCHES NEED TO CHANGE NOW!!!
126
people have signed this petition.
Add your name now!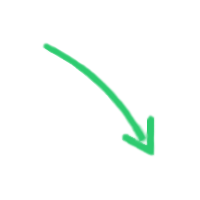 126

people

have signed.

Add your voice!
Maxine K.
signed just now
Adam B.
signed just now
This petition is for my Comprehensive Law Studies class at JBHS. It is apart of a project for advocacy on a national or state-wide issue. I have chosen the topic of "school lunches."
This is what is wrong with most school lunches across America:
1) The vast majority of school lunches are frozen and rarely fresh
- Why is this bad?

- Frozen foods contain partially hydrogenated palm oil which has detrimental trans fats
- All frozen foods have a significantly elevated content of sodium
- Consuming frozen foods on a daily/weekly basis, such as students do with school lunches, puts the student at a considerably higher risk for multiple health problems. Those health ailments brought on by excessive sodium consumption are, but not limited to, high blood pressure, high cholesterol, and in prolonged and serious cases, diabetes.
2) The vast majority of school lunches are pre-packaged
- Why is this bad?
- Numerous food brands have been found to use harmful chemicals and ingredients in their pre-packaged products
- This includes baby carrots treated with bleach, processed cheese containing morphine, syrup-doused fruit with unnecessary added sugars, and packaged juice with little to no actual juice content
- Food, by nature, cannot be pre-packaged without harmful additives to preserve the integrity of the food and to enhance it
- Like your Grandma always used to say, "If I can't recognize everything on the nutrition label, you should not be eating it."
3) The vast majority of school lunches are too small, in regards to the amount of calories and physical substance offered
Why is this bad?
- A high percentage of the students in American schools are athletes in extra- curricular sports, such as Basketball, Football, Baseball, Volleyball, and Soccer.
- A daily caloric intake for an active student athlete should be anywhere from 3000-5000 calories; the reason being to maintain optimum muscle tone, metabolism, and fitness level.
- The average school lunch is 750-850 calories. That is NOWHERE near enough to support a student-athlete
- Student-athletes must be given an adequate lunch so they can be best prepared to succeed in their sport
HOW TO SOLVE THE PROBLEMS WITH OUR NATION'S SCHOOL LUNCHES:
1) prepare the school lunches fresh daily
2) DO NOT put healthier ingredients into a frozen lunch item and call it acceptable; it's still frozen
3) Offer a higher pay to cafeteria workers so they will be inclined to make the lunches fresh
4) DO NOT buy chemically treated or harmfully pre-packaged food products
5) Offer two serving sizes to allows academic students and student-athletes the choice to better benefit themselves
6) employ outside businesses, such as Subway, who have healthier meal options with choice of quantity, if you as a school cannot adhere to the other changes included in this petition
7) ACTUALLY INVEST IN THE SCHOOL LUNCHES WHICH IS, IN-TURN, INVESTING IN THE HEALTH AND WELL-BEING OF THE STUDENTS
8) make budget cuts to unnecessary things money is being spent on. Frankly, what could be more important than ensuring the students are healthy and acquire proper and suitable nutrition?
9) establish a peer-elected board of students to evaluate the lunch menus
If you want to advocate for school lunch reform, sign this petition and share it with your friends!!!
DISCLAIMER: This petition is for an advocacy project I'm doing in my Law class at J.B.H.S. If you support this petition, please sign it. However, there is not an intended target for this petition. If this petition gets successful traffic, I will consider taking it a step further.