School Lunch
83
people have signed this petition.
Add your name now!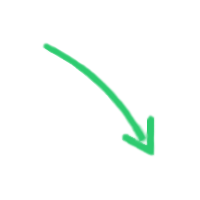 83

people

have signed.

Add your voice!
Maxine K.
signed just now
Adam B.
signed just now
Dear Parents, Students, Faculty and Administrators,
This communication is intended for anyone who is concerned about our kids' nutrition and the "fuel" they use to keep up with their busy lives at school.
I'm writing this petition as a Psychologist and Integrative Health Coach, but mostly as a parent of 3 kids attending NSU. I am deeply concerned about the food they are having at school every day. If the intention of the school is to nurture the student's brains, they should be looking at the menu with a magnifying glass and questioning its nutritional value. Do they have balanced options of protein, vegetables and fruits? How much of what our kids are ingesting is hydrogenated oils, high fructose corn syrup, artificial sweeteners, genetically engineered ingredients, preservatives, or colorings?
There have been occasions where our kids have been served rotten vegetables, mold bread, overcooked (and hard) chicken nuggets, and "artificial looking" apples, among other things. We, as parents, have to deal with 'frustrated kids' on a daily basis, and hear their recurrent complaints about how bad the food was, and the poor and limited options they are offered at school.
Our food supply has changed dramatically in the past fifty years. The processing and commodification of food in America have resulted in abundance and affordability; and thus, American kids are often overfed and undernourished. Based on multiple studies, books, articles, and my own experience it has been proven that there is a direct link between childhood consumption of junk food, not only with obesity and diabetes, but also with other illnesses, including learning and behavioral disorders.
Since we are so focused on the education that our kids are receiving, the performance on the sports they are playing, and the good relationships they are forming at school, we also need to shift our attention to the food they are getting at the school. Having good food quality will have a direct impact on our kids' well-being, which in turn will improve school performance.
This petition is for the school to look into this matter and consider making drastic changes to the food given to our kids. Before writing this letter, I took the time to visit a couple of schools and review the food options given. At Posnack, for instance, they have healthy menu options, including organic food in a menu created by health coach and educator, Susan Fargas. At Pine Crest, they have an on-site kitchen and a dedicated chef for the students' cafeteria. They use MyPlate nutritional guidelines, published by the USDA Center for Nutrition Policy and Promotion, a food circle depicting a place setting with a plate and glass divided into five food groups. It replaced the USDA's MyPyramid guide on June 2, 2011, ending 19 years of USDA food pyramid diagrams.
NSU University School is a great school, with an excellent academic program, and as a result, amazing student performance. Can you imagine if they fed our kids properly? The sky would be the limit! I know the school has our best interest at heart and the best intentions, but when it comes to our kids' nutrition, best intentions are not enough. We need change!
Please sign this petition below if you agree on the school reviewing and making changes to the school menu and provide our kids with delicious and nutritious food at school.
Sincerely,
Mariana Grosskopf