Schedule Our Schedules For The Students
134
people have signed this petition.
Add your name now!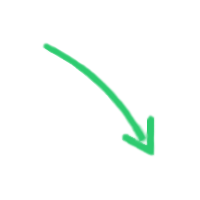 134

people

have signed.

Add your voice!
Maxine K.
signed just now
Adam B.
signed just now
This year, we have adjusted the school schedules we have been following for 10+ years because of the spread of a deadly disease. The changes that have been made in the past 11 months have created a lot of change and hurt many opportunities for students of such a young age.
One thing that hasn't changed is our education. We have continued to attend school while the rest of the country is falling apart. The least that can be done is for school to at least attempt at lowering the amount of stress brought to us during these already stressful times. School, as most students would agree, is a primary source of stress of theirs, and lowering that with a few minor changes can make the biggest impact right now.
This year, New Kent High School tried to lower amounts of stress for students by shortening the school year schedule. Of course, this did not remove stress in its entirety but reduced it by allowing students to sleep in and giving them a flexible schedule.
Students have been following this schedule for about 6 months now, and have adapted to it. However, now that freshmen are back to attending school, the School Board, as of yesterday February 16, 2021, has voted to change both the in-person and virtual schedule to start at 7:30. Students are not happy with this decision.
Increasing school hours in the day by no means is benefitting anyone. New Kent High School's 9-2 schedule was perfect because it allowed students to have enough time to learn in school without being burnt out during the unprecedented stressful times we are still currently in. When March 1st hits and only 1/4 of students can go back, all of the students are suffering.
The rest of the high school students are estimated to go back at the end of March. This means we are altering the school day hours for the worse for only 2.5 more months of school. On top of that, most students aren't returning back to school, and if they did it would only be for two days a week.
So why are we adding this stress to already stressed-out kids? A few students being back at school for half a week does not justify sacrificing other students well being for 2.5 months. We aren't following the typical attending school guidelines, why do we have to follow the standard schedule?
No students want a longer schedule. Students going back to school aren't there for a normal school day. School Board should be focusing on the wants of students right now. Seniors want their graduation. Juniors and sophomores want to see their friends again. Freshmen want to experience high school.
Why doesn't the School Board vote on things that will actually make the students happier? Times right now are already as tough as they are. Allow school to bring a positive light to the students during these times, not a negative one.
Students are the reason why the School Board votes for things, and the students' opinions should be the leading factor in decision making. Students want to keep this 9-2 schedule, at least for the end of this 2020-2021 school year.
Sign this petition to stand against this decision. Stand in our shoes as students. We shouldn't even have to make a petition like this to convince our school to keep our sanity in mind. Keeping a short yet effective schedule of 9-2 is the least that can be done.
Sign before March 1st so we can send this to the School Board before this change has officially been excecuted.