Scenic Hill By-Laws Amendment: Residency Requirement for Board Members
34
people have signed this petition.
Add your name now!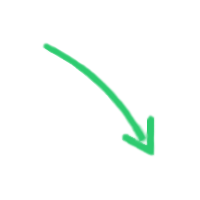 34

people

have signed.

Add your voice!
Maxine K.
signed just now
Adam B.
signed just now
Did you know that you don't have to actually live in Scenic Hill to serve on the Scenic Hill Board of Trustees? Doesn't it simply make sense that to truly understand the issues we face, and what's important to us as residents of Scenic Hill, that those who serve on OUR Board should also be required to live here? Well, contrary to what our current Board has stated, there IS a way to make this happen- but, it's up to us owners to request this to change. Whether the Board agrees or not, owners have the legal right to request an amendment to the By-Laws, if enough of us speak up. I'm hoping that this petition will require the Board to reconsider formally accepting my proposal to amend the By-Laws to include a residency requirement for serving on the Board.
Background: In 2019 there were two Board members who moved out of Scenic Hill. One of the members resigned their position on the Board, but the other remained on the Board. If the first hadn't resigned, there would have potentially been 2 out of only 5 members of the Board who weren't actually living in Scenic Hill. I don't know about you, but that was more than disturbing to me. And, so, in early 2019, and then again in early 2020, I submitted a request that the Board to consider my proposal for two amendments to the Scenic Hill Condominium Association By-Laws: first, that in order to serve on the Board, the Trustee must be a current occupant of their unit; and, second, that there should be term limits for serving on the Board.
I received a response from the Board both times that they would they not consider my proposals. Additionally, they would not even share my proposals with the Scenic Hill Community for owners to consider (which was our right to do so!). This is clearly a conflict of interest. If this concerns you as well, please sign this petition. Did you know that on page 9 of P.L. 2017, Ch. 106 indicates if 15% of the unit owners request to consider an amendment to the By-Laws, the Board must arrange this consideration within 60 days? Let's make it so!

That being said, for the purpose of this petition, I'll stick to only point one of my proposed Amendment to the By-Laws (the second point was about term-limits for serving on the Board- as they are currently written, there is NO limit for how long someone may serve on the Board indefinitely):
Proposed Amendment to Article V: The Board of Trustees
2. Qualifications.
(d) Occupancy. A Member may be nominated, appointed, or elected as a Trustee only if they occupy their unit. Should a Trustee no longer occupy their unit, they must resign their position within 30 days of vacating their unit.