SCCA T1 Racing in 2013
172
signers.
Add your name now!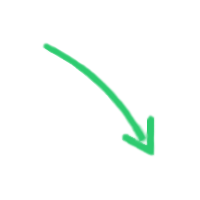 172

signers.

Almost there!

Add your voice!
Maxine K.
signed just now
Adam B.
signed just now
SCCA Club Racing T1 Class for 2013

To:
Jeff Dahnert, President & CEO SCCA 
Terry Ozmet, Vice President SCCA Club Racing 
Jerry Wannarka, Chairman SCCA Board of Directors 
Members, Board of Directors SCCA
Jim Wheeler,  Chairman SCCA Club Racing Board
Peter Keane, Club Racing Board SCCA
The SCCA Board of Directors voted on changes to the Touring class which were summarized as follows.  "The target performance level of the new Touring 1 will be between that of the current T1 and T2 classes. Current cars that are restricted in T2 will move to the new Touring 1 class, removing restrictions with potential additional allowances, while the current T1 cars will receive restrictions to remain, or have the opportunity to move to the more permissive Super Touring® Over (STO) class."
We the undersigned members and friends of the SCCA T1 community believe this change divides the current T1 class moving the C6 Corvettes to STO while also slowing down the remaining C5 Corvettes to match the performance of certain T2 cars which would then run in T1 unrestricted.  We do not want to see a division of the Corvettes into two classes.  We the undersigned C6 drivers do not want to spend the money necessary to upgrade our cars to compete in STO, we the undersigned C5 drivers do not want to spend money to slow our cars down and we the undersigned all desire to see the C5 and C6 Corvettes continue to race together in one class.
Therefore we the undersigned propose the following class changes in response to the SCCA proposals.
The performance baseline for T1 shall be the Corvette C5 LS6 in its current T1 configuration.
- No changes shall be made the C5 T1 configuration for 2013
The following changes shall be made to the C6 LS3 for 2013
- The C6 LS3 minimum weight shall be reduced to 3,350.  The racing weights of the C5 and C6 shall be moved closer together to provide a more level playing field and eliminate the drop off in end- of-race performance currently associated to the C6.
- The C6 LS3 shall run an intake restrictor as deemed necessary to equalize the performance to the baseline C5 LS6.
- The C6 50lb brake weight penalty shall be removed.  The more capable brakes are needed for safety and adding a weight penalty discourages safety and partially negates the safety benefit. 
- The 50lb large rim/tire penalty shall be increased to 100lbs.  Running the larger tires/rims should be discouraged as it offers a performance advantage not available to the C5 cars.   Likewise, allowing a C5 car to run the larger tires just increases the costs of running competitively in the class.
- No other changes shall be made the C6 LS3 configuration for 2013
Petition Sponsors
Joe Aquilante, Roy Benedetti , Bill Brinkop, Al Camano, Gary Hoffman, Bob Kahn, Bob Kelley,  Kyle Kelley, Chuck Mathews, Matt Merrill, Dave Sanders, Oli Thordarson, Jim Tway
Sponsor
T1 Racers: Joe Aquilante, Roy Benedetti , Bill Brinkop, Al Camano, Gary Hoffman, Bob Kahn, Bob Kelley, Kyle Kelley, Chuck Mathews, Matt Merrill, Dave Sanders, Oli Thordarson, Jim Tway
Links