Say no to mining on conservation land
105
people have signed this petition.
Add your name now!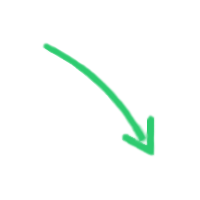 105

people

have signed.

Add your voice!
Maxine K.
signed just now
Adam B.
signed just now
Say NO to mining on conservation land.
This is special land which has been put aside for everybody's use not just now but for generations to come. Can you imagine how much poorer we would be if Te Heuheu Tukino IV had not gifted the Tongariro National Park to ALL New Zealanders in 1887? Do we really want to deprive future generations of New Zealanders the same privileges for a short term gain?
In fact you don't have to be a Greenie to say no to opening up mining on conservation land because it is a decision that makes no economic sense.
Consider the following:
The government doesn't actually know what the potential value is. According to the Minister for Mining Gerry Brownlee the land has to be mined first to discover that. When asked what was the potential mineral value in the land proposed to be opened up to mining Gerry Brownlee said "Something in the vicinity of $60 billion...I stress that this is totally back of the envelope…Until you have someone recovering that resource you just don't know.." Would you make such a decision on the basis of a "back of the envelope calculation"?
If the total value of minerals in ALL of New Zealand is said to be $194 billion (per the official discussion document) then how come the just 7000 hectares is worth $60 billion? Does that make sense to you?
How does mining conservation land square with our Pure New Zealand brand? Has the Government done an economic impact statement on the potential damage to our Pure New Zealand brand?
Tourism is, after dairying, the second largest export earner for New Zealand worth about $10 billion a year. This is a recurring earner but the minerals once extracted are gone for good literally leaving a big hole in the ground which will take years to restore to its previous state.
Right now the price of gold is at an all time high. What happens if the price falls? Will New Zealand be left with several unsightly sores and a massive dent to its Green Clean image?
A big danger is that the majority of the profits will go to the owners of offshore mining companies. Such a result does nothing to improve the country's trade deficit and finances. In fact it probably will worsen the trade deficit. Do you want to pay even higher mortgage interest rates if that happens?
As for the proposed diversion of mining royalties to a fund for conservation purposes, isn't this the equivalent of "we had to destroy the village to save it"? The discussion document itself admits "mineral royalties from public conservation areas will remain limited in the short term"
The government's actual return in the form of mining royalties will be miniscule. In fact the discussion document contains NO estimate of how much royalties the government could earn from allowing mining and the phrase "economic impact" doesn't even appear in the discussion document. Again, how do you make important decisions without any key information?
The discussion document declares that the mining royalty conservation fund "could make a real difference to our conservation outcomes." How about, not digging up our conservation land in the first place would make an even bigger difference?
Sponsor
Terry Baucher Devonport Auckland
Links