SAY NO TO CUTS
46
people have signed this petition.
Add your name now!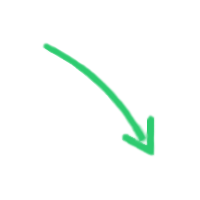 46

people

have signed.

Add your voice!
Maxine K.
signed just now
Adam B.
signed just now
TO WHOM IT MAY CONCERN


I am signing this petition to voice my support for this SAY NO TO CUTS cause.
I ask that the concerned health care policy makers at local, state and central governments in India to take immediate action to pass required laws /legislation to recognize the severity of this issue to stop this practice of CUTS.

The Indian patient is struggling to get quality health care services at affordable prices. It is time for the Indian Government and policy makers to take required action.

Hence the Indian Government and it's health care policy makers must look into this issue and take these below corrective actions immediately

1)Include health care consumer organizations and businesses and civic organizations and common public into your decision making process.

2) Debate and discuss ideas and formulate strong rules and guide lines based on ethics and moral values and common sense.

3) Work towards implementing those rules and guidelines without any hidden agenda

..... because it's about HEALTH !

About SAY NO TO CUTS cause



Health care in India has become highly commercial with no moral and ethical standards.
For years cut practice has become an integral component of health care delivery mechanism because the health care consumer, health care professionals, health care businesses, health care organzations and health care policy makers has taken the status quo not being able to realize the consequences of this cut practice.

It's time for the Indian health care policy makers to understand the consequences of this cut practice and change the existing guidelines,rules and regulations governing the health care sector in order to eliminate this CUT PRACTICE.


The severe disadvantages of this CUT PRACTICE:




1. Increase in health care delivery cost


This CUT PRACTICE increases the cost to the final consumer. The health care cost has begun spiraling by including a cut of 10 - 70 % to the referrer.


2. Poor quality of services


This promotes malpractice and poor quality of delivery of health care services.
For instance, family physicians often pressurise specialists to do surgery in order to maximise their revenue, which means that procedures are done, which are not always in the patient's best interests. Because this practice is hidden, it's never discussed openly and the patient is the final sufferer.

The Physician may ask the diagnostic labs to conduct tests that may not be really necessary and / or prescribe medicines that may not be required.

At times, the patients may be misled by the Physician about the quality of the test results conducted by a genuine quality laboratory that are not affiliated to his/her practice.

Some times, it's possible that the patients may end up getting referred to the wrong diagnostic labs /pharmacies where the quality of test results may be compromised or the tests are reported to the physician even without conducting the tests ... because the labs can't simply afford to do the test by giving 10 - 70 % cut.


3.Lost reputation and business by health care professionals / businesses


The fact that doctors and health care businesses indulge in these kickbacks is an open secret - and hiding this reality creates a lot of suspicion in the patient's mind.
This is one of the major reasons why patients do not trust their health care professionals / businesses, and why the reputation of entire medical profession has taken such a beating in recent years.

Health care professionals /businesses who indulge in this cut practice do not realise how shortsighted they are. Not only does this cause to lose their self-respect/self - confidence but also the patient will lose confidence on their services. Lost reputation means lost patient / lost business.
No amount of state-of-art equipment or automation or CAP/NABL/NABH Accreditation will benefit the patient in a true sense unless the core intention of health care practitioner / businesses towards this CUT PRACTICE gets changed.

Sponsor
Sneha Diagnostics nocuts@snehadiagnostics.com http://www.snehadiagnostics.com http://www.diagnosticsblog.com
Links
To join and know about the cause and learn what you can do, please click the link http://bit.ly/ioXUAM or send a supporting email to 'nocuts@snehadiagnostics.com'