Israel smoke-free bars/clubs/public places
215
people have signed this petition.
Add your name now!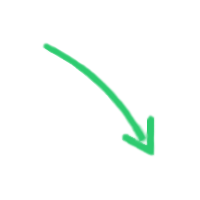 215

people

have signed.

Add your voice!
Maxine K.
signed just now
Adam B.
signed just now
There already is a law in Israel where smoking is against the law in Bars, clubs, offices etc...
Yet despite this, whenever I go out; I experience tons of second hand smoke.
Last year 8000 Israelis died of Cancer tied to smoking including 700 from second hand smoke.
I want to be able to go out and not have smoke in my face. Some people have told me to research the bars before going there but that's not fair. What if I get invited to a birthday or out with some friends and now I have to be the jackass that says "I can't go because of the smoke" or deal with it knowing that there's a chance that I'm inhaling cancer.
With this petition lets show our government that we (the majority) DO care!

In fact, when I did a petition on a "keep olim in Israel" facebook page, roughly 80% of people MIND that around them people are smoking - it's just that not everyone can be an asshole like me and go around telling people to put out their cigarettes. Most of these people are North Americans and don't like confrontation; I also don't like it but a wise man once said "If you stand for nothing, you'll fall for anything"
Since it's already a law, I'm not just complaining. I'm putting forward a solution.
When the consequences are high enough, the risk becomes too high to break the law, only then will we see a change here. Lets make the fines so big, that a bar will not WANT to risk it and break the law

1st time caught breaking the clean air law act: 10,000NIS
2nd time caught breaking the clean air law act: 20,000NIS
3rd time caught breaking the clean air law act: 40,000NIS
4th time caught breaking the clean air law act: 80,000NIS
5th time caught breaking the clean air law act: 160,000NIS
6th time caught breaking the clean air law act: OUT OF BUSINESS
In terms of money generated by the city, you can tell me, "we don't have enough resources" - not enough people - to which I reply "Do you know how to do math?"
Below we're going to have an example where we assume there are 1000 clubs/bars in Tel aviv, we assume 50% of them are breaking the law and we (City) ticket 20% of these businesses because lets assume we can't catch all of them.
INCOME:
= 100 bars/clubs/night x 5000 shekels fine
= 500,000 shekels PER DAY PROFIT
= 500,000 x 30(days in a month) = 15,000,000 shekels PER MONTH
EXPENSE of program:
= 50Sheks/H x 6 People
= 300/person x 10 people
= 3000 shekels per day
= 90,000 shekels per month in EXPENSE
NET PROFIT = INCOME - EXPENSE
15,000,000 - 90,000 = 14,910,000 to the CITY OF TEL AVIV.
This doesn't need to happen every month, it can happen every other month but enough to scare the bars/clubs into actually following the law.
This is THE NUMBER ONE MOST PREVENTABLE CAUSE OF DEATH IN THE WORLD. MORE THAN TERRORISM, MORE THAN GENOCIDES, MORE THAN GUN DEATHS. TOGETHER WE CAN CHANGE THE WORLD.