Call for Resignation/Dismissal of Sarasota City Manager Robert Bartolotta
45
people have signed this petition.
Add your name now!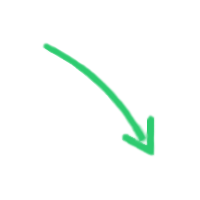 45

people

have signed.

Add your voice!
Maxine K.
signed just now
Adam B.
signed just now
Sarasota's City Manager, Robert "Bob" Bartolotta, is driving the City into the ground. Our position, and the purpose of this petition, is not the personal attack of this city official, but in the fact that the City of Sarasota will look fundamentally different if he is allowed to continue wreaking havoc on our employees, tax dollars, and citizens.
■He was accused of the abuse of his former, and now deceased, wife. Although never prosecuted, this was never disclosed by Mr. Bartolotta and is indicative of his intent to deceive the public for his own personal gain.
■He is alleged to have lied to the City Commission about a report on hazardous waste at Ed Smith Stadium. Again, another instance of deceit for personal reasons.
■He was involved in a shady real estate transaction for a parking garage on Orange Avenue back in April 2009. Some questioned this deal, which would have profited a local real estate guru to the tune of $2M tax payer dollars. As a result, the deal was scrapped. Check out the Herald Tribune article at http://shrvl.com/58I1y.
■There was the ridiculous purchase of a large parcel of land on S. Washington Blvd., on the prospect that they City MIGHT build a new baseball stadium there- costing millions in taxpayer dollars. NO accountability for this irresponsible and frivolous waste of OUR money!
■He is systematically destroying the police department and other city departments. Moral is at an all-time low at our once top-rated police department, which is now a leper to those highly qualified candidates seeking a career in law enforcement.
■He is dismissive and uninterested in creating a business environment (i.e.jobs) in the City, does nothing to promote small businesses, is dismissive towards the needs of many citizens and city employees, and is systematically dismantling the greatest city on the west caost of Florida.
Did you know that Mr. Bartollota's BASE pay is over $165,000 per year? $30,000 MORE that the GOVERNOR of Florida!!! Does that make sense? Did you know that the City Commissioners gave him a raise while over a hundred jobs were being cut from the city's payroll and there was a hiring and pay raise freeze in effect? Add to this the FACT that the City (i.e. taxpayer) then pays an additional $20,000 towards his Deferred Compensation account and pays him $600 monthly for a car and he has found himself quite a sweet spot hasn't he?
Living large on Bird Key must be tough at the expense of how many City employees and City taxpayers? Are you in real estate, the service industry, or sales? Are you a property owner in the City? This is, and WILL, affect you. Lack of adequate services equates to increased crime, decreased development, decreased taxes, decreased visitors, decreased relocation to our area, decreased jobs, and decreased money in our pockets.
Take a stand against another self serving politically appointed government employee and let your elected officials know that either Bob goes or they go!!! If you do not live in Sarasota, stand with us, take a stand beside us and help us to defeat the attitude of superiority that exists in our local, state, and federal politics!
Sponsor
All Concerned Citizens.
Links