Get Avitrol OUT of NEVADA
208
people have signed this petition.
Add your name now!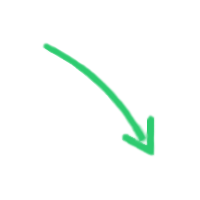 208

people

have signed.

Add your voice!
Maxine K.
signed just now
Adam B.
signed just now
Pigeon Poison Avitrol is a very Deadly and Toxic Pigeon Poison used by only a few Las Vegas, Nevada pest control companies. Out of the over 300+ pest control companies in the Las Vegas area, only about 50 are known to use Pigeon Poison Avitrol.
Avitrol is already restricted or banned in CA, CO, NY and UK. Regardless of your opinion on the cruelty aspect of the poisoning, what needs to be given consideration are other possible threats to our community. Avitrol claims there are "little or no reported incidents of secondary ingestion" The problem with their statement is the communities that are being poisoned are unaware they are being subjected to the poison. Therefore when there is an instance ofsicknessor death, the victims would never think to consider Avitrol as the culprit.
We ARE DEMANDING to be notified if Avitrol is being used within a 5 miles radius of our HOMES so we can keep Pets and Children safe from harm. Also, we ARE DEMANDING permits be required for Avitrol baiting sites that stipulate date/time/location to track use and report incidents.Avitrol can take up to 60 hours before death which allows the Airborne Contaminant to Travel Miles outside of the baiting area, posing a threat for MILES away from poison site.
According to PETA "Companies often tell potential customers that Avitrol and other avicides are "flock-dispersing agents" that "scare" birds away from areas where they are not wanted. They'll even tell customers that these products are humane. Nothing could be further from the truth. Avicides like Avitrol are acutely toxic and cause birds and other animals to suffer immensely. Avitrol attacks and impairs birds' nervous systems, causing birds who ingest the poison to become disoriented, exhibit erratic flight and tremors, and suffer violent convulsions for hours before they finally succumb to the effects of the toxin.
Furthermore, "nontarget" species, such as protected songbirds, often perish from eating the tainted baits, and predators such as raptors, foxes, hawks, cats, and dogs die from secondary poisoning after feeding on the dead or dying birds.
Wildlife pathologists have demonstrated again and again that protected and endangered birds, including red-tailed hawks and peregrine falcons, die as a result of ingesting the remains of pigeons and other birds poisoned with Avitrol.
For these reasons, cities such as New York City, San Francisco, and Boulder, Colorado, have worked with PETA and other animal protection groups to restrict or prohibit the use of Avitrol and other avicides. But these cruel, indiscriminant poisons should not be on the market at all."
According to New York City's Avitrol ban, "Avitrol is too deadly and too blunt an instrument to be used in an urban setting." yet Avitrol is ok to unknowingly submit international tourist to in Las Vegas??
CHANNEL 13 NEWS REPORT
"Progessive Pest Controltold us at ourHOA Mgmt. meeting, the onlyaffordablealternative would be "snipers.".. I checked outOvoControl,, its was half the cost and much safer. What doairportsuse for bird control?" Jason Smith
OFFICIAL NO AVITROL! CAMPAIGN WEBSITE
Other Reference links:
http://www.humanesociety.org/animals/resources/facts/avitrol.html
http://www.peta.org/issues/wildlife/bird-poisons.aspx
http://archive.boulderweekly.com/092602/speakingout.html

http://www.youtube.com/watch?v=7m8qMgEvC4E

Sponsor
Clark County Concerned Citizens
Links