Tell FCC: T-Mobile USA Customers Say NO to AT&T
66
people have signed this petition.
Add your name now!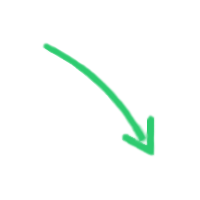 66

people

have signed.

Add your voice!
Maxine K.
signed just now
Adam B.
signed just now
AT&T has announced its buyout of T-Mobile (USA) for $39-billion


$39 billion is small change for AT&T in its quest to GROW or play "monopoly". "Goodie" for AT&T but the

persons on the losing end of this deal: T-Mobile USA subscribers

, especially long-time T-Mobile subscribers.

The deal becomes complete within a year IF the FCC approves this "too big" merger.




Why many T-Mobile USA subscribers oppose this deal:


T-Mobile is #1 in Customer Satisfaction

, not to mention their Customer Service for U.S. subscribers is U.S. based. You reach a real person in the United States who understands what is happening in this country, not someone who will read from a customer service script for pennies on the dollar and not concern self with you, as a customer. With T-Mobile, it's more of a "family" or "home" feel and you actually feel like a customer should feel: that

you matter to company and you contribute to economy of THIS country first and foremost as you're talking directly to the job created

.



If there is a billing problem, T-Mobile quickly resolves problem, or even if there is a misunderstanding on the part of the subscriber, T-Mobile quickly resolves in the best interest of both parties.

AT&T's typical response is scripted. The #1 reasons persons jump from one mobile provider to another: unresolved billing disputes, forcing subscribers to pay for something they were not aware of, or something that could have been avoided with a simple warning. T-Mobile simply provides this option as a courtesy, e.g.,


did you know you're about to exceed your mobile minutes, let us offer you courtesy minutes for this month or if you feel you need more minutes, we have other mobile plans to save you money and allow for more talk time immediately
<-- One of the reasons why they're best in customer satisfaction:
NO SURPRISE BILLING
and everyone's happy!
T-Mobile has better quality and reliable service, and better pricing plans especially for families

. AT&T's pricing plans are unbelievably higher and less options are available, essentially

forcing T-Mobile users to pay more for SAME or LESS services to support AT&T

. AT&T subscribers will gain in the connection reliability area,

while T-Mobile subscribers will have to pay more for better options we already have

including home phone service which may disappear altogether.



T-Mobile USA employees' jobs will be OUTSOURCED overseas as AT&T heavily relies upon outsourced call centers in other countries.

Do we really need to lose more American jobs? This is clearly what John Boehner held this country hostage for: tax cuts for wealthy corporations to create jobs - IN ANOTHER COUNTRY!



T-Mobile USA subscribers bought into T-Mobile for a reason

, and that reason didn't include AT&T. The only way this deal would benefit T-Mobile subscribers is

if T-Mobile was allowed to remain a wholly owned subsidiary of AT&T with same branding and options

because many wouldn't refer anyone to AT&T for mobile use especially in certain cities.



Tell the FCC this is a bad business deal for America, American customers and American jobs.

I can't speak for T-Mobile service in other countries, but for the U.S., AT&T's buyout of T-Mobile USA creates a giant nightmare for mobile service subscribers, with Verizon being the lesser of the 3 evils given Sprint and its widely known unethical billing practices.



Please sign this petition, especially if you are a T-Mobile USA subscriber or concerned about more U.S. jobs outsourced!

Thank you!

Sponsor
Long-time T-Mobile subscribers. Signatures will be forwarded to FCC and U.S. Congressional members. Feel free to contact if any questions, updates or concerns.
Links