Say No to Overly Dense OSCs
211
people have signed this petition.
Add your name now!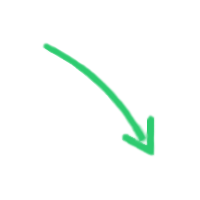 211

people

have signed.

Add your voice!
Maxine K.
signed just now
Adam B.
signed just now
We, the citizens of Cobb County, are petitioning the Board of Commissioners and the Planning Commissioners to DENY the requests for rezoning in cases Z-8, (Z-16 has been WITHDRAWN!), and z19. All of these have OSC requests for rezoning that are MUCH denser than the existing land use plan and the surrounding communities.
We request that the Board of Commissioners DENY these 3 OSC requests for the following reasons:

The proposed uses and site plans are not compatible with the development of nearby properties and do NOT fit in with the existing look and feel of these communities.
Open Space Community Overlay (OSC) is intended to "conserve scenic views" and "reduce perceived density". "It is also the intent of the overlay district to encourage design flexibility, creativity and development complementary to surrounding and existing neighborhoods (emphasis added)." (Sec. 134-198.1. a. purpose & intent)

None of these 3 re-zoning requests fit in with existing neighborhoods as all are MUCH denser than their surrounding neighborhoods. Each of these re-zoning requests seems to be mis-using the OSC overlay as a justification for increased density without following the spirit much less the requirements of the OSC code.

The proposed developments will cause additional transportation issues as the roads in these areas are NOT currently built to support this type of intense development.

These 3 tracts of land are environmentally fragile, all have streams and or ponds either on site or nearby. Development, especially OSC, should protect these areas.

These proposed zonings do not conform to the Cobb County Comprehensive Future Land Use Plan. Although this plan can be reworked as needed, these 3 rezoning requests are clearly "overdevelopment", which negates the point of having a plan. Existing home owners' rights are not being protected when overdevelopment occurs.

Z8 and Z19 only have one entrance for fire and emergency vehicles and the homes will be very close together, possibly only 15 feet apart. To satisfy the new fire code, homes will be required to have sprinklers installed since these proposed developments do NOT have 2 entrances.

These site plans do not match their lot sizes in their site plans to the lot sizes of adjacent property owners as designated in the OSC Review Criteria. (item 7 below)

Sec. 134-198.1. f. Review Criteria emphasis added
Item 7: Overall residential development shall be compatible with neighboring residential uses. In areas where adjoining neighborhood lots are larger than those proposed, the plan should incorporate larger lots adjacent to the existing neighborhoods with smaller lots designed to the interior. Rear building setbacks for these exterior lots must be equal to or greater than the rear setbacks of adjacent, existing lots. In addition, undisturbed perimeter buffer or other suitable form of privacy barrier may be required at the rear of exterior building lots. Buffers along the rear of exterior building lots shall be commonly owned, will not be a part of the lots and may be considered part of the minimum required open space.


See the site plans for the full view of how out of place these "sea of roofs" will be if developed as proposed. Please sign below to support maintaining the look and feel of our communities.

Thank you for your time and consideration!