Say NO to unfair School Fines and Regulations!
46
people have signed this petition.
Add your name now!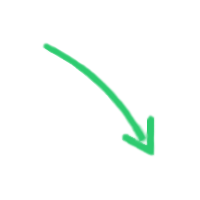 46

people

have signed.

Add your voice!
Maxine K.
signed just now
Adam B.
signed just now
Firstly, I would like to mention my own accounts of how these over the top rules have effected myself, my partner and more importantly my children!
Sometimes arriving a few minutes late for school is completely unavoidable. You leave the house at a reasonable time every day, but there is at times an unpredictable amount of traffic, adding 5, 10 or even more minutes to your journey.
Now these things are unavoidable and only happen every so often so for a school to even suggest leaving at an unreasonable time just to meet their unreasonable demands, to end up sitting outside of a school wasting time at least 95% of the time is exactly that... unreasonable!
I remember not so long ago, a quick apology was sufficient. Mum was less stressed, child was less stressed and even the teachers were less stressed!
I think its awful that teachers and schools put stress on young children for things that are out of their control. Ultimately claiming its for the child's own welfare! Well where is the welfare or concern for the child in that?
They are more interested in their attendance reports , competing with other schools and adhering to ridiculous policies which are unpleasant for everyone involved.
We have dropped my little girl off less than 5 mins late before now and they hadn't even sent registers to the classrooms and they would NOT mark my little girl in as on time, we were in absolute disbelief.
Having being pulled up on a total 15 minutes late for the whole term at a recent parents evening. I was told that I basically had to go to the headmasters office!!! Have you heard such nonsense. I have a young infant who is only a year old and my little girls school is quite a journey so politely declined this lovely invitation as is simply a complete waste of my time.
I also take the little girl from next door to school regularly as her mother doesn't drive and has arthritis. I arrived one day with her when she was just under 5 mins late to which her reception lady spoke to me like such a child asking why i am late? In a tone meant for naughty children. I told her that I am not one of her pupils and how dare she talk down to me in this way. I was disgusted. Why are parents taking this kind of almost bullying from Schools and teachers?
Secondly School Holidays!! For the schools to try and charge parents for children taking time off school to go on holiday is not only wrong but also is not the actual law in the first place!!
The law states (which most parents are not informed about) that for a child's attendance to be breaking the law and incurring a fine, a child must have less than 97% attendance and can in fact have around 10 days off each year no issue.
Now I believe even this to be over harsh but to be charging people when they shouldn't, is that not illegal in its self?? Not something I have personally looked into but something I may.
Many people are attending court and winning now because they have simply had enough of this what I call school bullying.
Since when did the government and Authorities have more say and more power of your child than yourself as the parent?
Since when did us parents become their children??
We need to stand TOGETHER and say NO MORE to these unnecessary over harsh school rules. A reasonable and fair amount of allowances is whats morally correct!
Here is just one example of one thread of angry mums, I have come across on facebook.
Where a lady is being taken to court over her children's attendance:
"36 year old mother of three off to magistrates court to face charge of bad attendance