Say No to the NFL at our Rose Bowl
20
people have signed this petition.
Add your name now!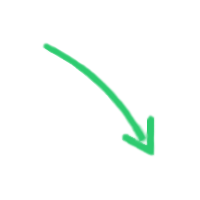 20

people

have signed.

Add your voice!
Maxine K.
signed just now
Adam B.
signed just now


Undeterred from election results where Pasadena citizens rejected the NFL at the Rose Bowl with a resounding majority, our Pasadena City Council is now considering: Allowing up to 5 years of NFL games at the Rose Bowl!!!
 They are doing this without adequately informing the voting public, which already voted NO to the NFL in 2005 with the support of current Mayor Bogaard, who then argued it would bring too much traffic, displace park users from the Arroyo Seco, and threaten the historic status of the 83 year old stadium.
 Mayor Bogaard: Please stand with Pasadena  City residents again and
stop this!
Pasadena City Council Members: Please do your diligence and honestly educate your citizens as to the risks to health and the environment! Please vote NO on the DEIR! Please DO NOT change Chapter 3.32 of the Pasadena Municipal Code

 Renting to the NFL would increase from 12 to 25 the number of "large scale" events held at the Rose Bowl (> 20,000 attendance) each year. This is more than a 100% increase!

 Such a move will displace thousands of peaceful, socioeconomically and racially diverse residents now using our parks, pools, and recreation facilities each week (softball, baseball, soccer, dog training, aquatic center, golf, aerobics, jogging, etc...) who come from Pasadena and surrounding communities. It will also create untold havoc for local Pasadena neighborhoods and businesses as residents may avoid much of the area for long stretches of time on game days. Crime will likely increase, as will noise, traffic, garbage, damage to facilities, and air pollution. Emergency services (police, fire, medical) will likely be compromised to the Pasadena area as a result. The Environmental Impact Report, for which Pasadena paid ca. $400,000, is incredibly naive and lacking in scholarship and transparency. It in no way measures accurately the environmental impact to our Pasadena neighborhoods or local wildlife. The study seems to target the result the City Council/RBOC was seeking (i.e., no significant environmental consequence), rather than providing a fair and unbiased assessment. Those of us that live in Pasadena know full well the impact of big UCLA games and annual Rose Bowl game days. While we celebrate these occasions and our historic Rose Bowl, do we want to add 13 more per year, all packed into the same 5 month period, just so the NFL can play here and the RBOC and benefit? The SRNA Board of Directors recently voted to OPPOSE the proposed temporary use of the Rose Bowl by the National Football League (NFL). SRNA joins the Linda Vista Annandale Association (LVAA) in this action. This position is supportive of The Governors Advisory Panel Report from the Urban Land Institute (ULI) urging Pasadena not to offer the Rose Bowl as a temporary NFL home.


Please join us in opposition
by signing this petition!


"I oppose renting the Rose Bowl to an NFL team over a temporary 5 year period, a shorter period, or permanently. I also oppose the Pasadena City Council proposed change to the Pasadena Municipal Code (Chapter 3.32) that would allow 25, instead of the current 12, displacement events at the Rose Bowl each year over a temporary 5 year period, a shorter period, or permanently, as such a change would have a profoundly negative impact on the quality of life of Pasadena residents and neighboring communities (e.g., South Pasadena, Eagle Rock, La Canada-FlintRidge, Sierra Madre, Arcadia, San Marino, Highland Park, etc)."
Want to lend an opposing hand? Contact:
NoNFLatRoseBowl@gmail.com
Also, send comments directly to the City of Pasadena at:
RoseBowlNFLComments@cityofpasadena.net
Also, send comments directly to the Mayor at:

bbogaard@cityofpasadena.net

Links