Say No To Mandatory Minimums and Mass Incarceration in Maryland
10
people have signed this petition.
Add your name now!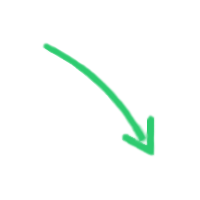 10

people

have signed.

Add your voice!
Maxine K.
signed just now
Adam B.
signed just now
Dear Maryland Governor Hogan, Maryland Elected Officials, and the Maryland General Assembly,
I ask that you oppose and reject Senate bill 122, which would move Maryland backwards towards mass incarceration. While we need to come up with comprehensive solutions to make our streets/communities safe we need to ensure that we do not destroy our communities in doing so. We are also asking that you would reject any bill that includes amendments and enhancements on mandatory minimums as well.
Senate bill 122 would increase prison sentences for a swath of crimes that already have harsh penalties under current law. Historically, backward proposals like this have disproportionately been used against minorities, the poor/low-income individuals, persons of color (African Americans, Hispanics, and Latinos). They destroy families and communities and are fundamentally unfair.
Most significantly, it exacerbates the problem of racially-motivated mass incarceration by increasing minimum penalties for four offenses and maximum penalties for 12 offenses. Of the 11 minimum sentences mentioned in the bill, five apply to first-time offenders. Further, for anyone that is charged with, convicted of, or serving a sentence for any of the crimes of violence listed under the, there will be no drug evaluation until the defendant is eligible for parole, and no treatment is allowed.
We ask you to sign this petition, email and call your legislator, and share on social media encouraging others to sign this petition and to encourage elected officials in Annapolis to reject this bill. #MDAgainstSB122
Senate Bill 122 offers no protection against police brutality, offers no protection against the increasing number of "hate crimes" that plague our state and country. Instead, Senate Bill 122 offers to continue to incarcerate a generation of Black, Hispanic Latino men and women. Instead we ask you to consider bills that would invest heavily in grassroots anti-violence organizations, eradicate the corruption within the police department, help people restore/rebuild their lives and families, offer pretrial/pre-sentencing services/supports, offer more funding for programs and service post-incarceration, offer alternatives for people arrested and incarcerated with mental health issues and disabilities, offer education, character-building, and sustainable jobs that lead to careers, offer predictive tools and technology to better detect services and supports needed for incarcerated persons.
With these thoughts in mind, we ask that you join our fight against racially-motivated and bigoted injustice, join our fight aimed at blocking passage of Senate Bill 122 and any bill that would increase mandatory minimums and mass incarceration in Maryland
Sincerely,
[First Name] [Last Name]
[Your Address]