SAY NO TO NIGHTCLUB/HOOKHA LOUNGE IN DUARTE
47
people have signed this petition.
Add your name now!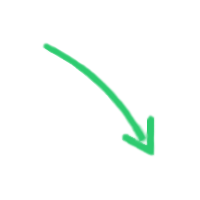 47

people

have signed.

Add your voice!
Maxine K.
signed just now
Adam B.
signed just now
SAY NO
TO NIGHTCLUB/HOOKHA LOUNGE
@ 1525 e Huntington Drive,
Duarte, CA 91010
A new business is seeking approval to open in Duarte across from the City Hall.
The proposed drawings of this new establishment includes an outdoor patio sports bar, outdoor dining, music, liquor, belly dancers and outdoor hookah lounge with hours of operation from 11 am to 2 am. This is a total night club environment. Because of this, a group of concerned citizens and neighbors are opposing its opening. While a family-friendly restaurant is welcome in the area, a nightclub IS NOT. The nightclub aspect of this establishment, as well as the proposed late night hours and most important health hazard to our community are the MAIN reasons concerned citizens OPPOSE this request and seek support from the community in the form of this petition.
Research identifies hookah smoking as a health concern (see links below) and it promotes a culture of smoking. Please support the health of our community and oppose the opening of a hookah lounge in a residential neighborhood.
Duarte known worldwide for City Of Hope Cancer center cannot have a HOOKAH LOUNGE promoting the most common cause for CANCER.
http://www.cbc.ca/news/canada/newfoundland-labrador/hookah-smoking-called-worse-than-tobacco-as-st-john-s-lounge-opens-1.2710993
http://www.actnl.com/issueshookah.html
http://www.actnl.com/media/OCATHookah.pdf
Reasons for opposition include;
The Senator's Lounge plans suggest they will operate as a nightclub and not a restaurant: Late night hours with music, belly dancers and hookah is definitely not a "Family-Friendly "restaurant.
Potential decrease in home values: The addition of a nightclub does not fit within the other business models in the area. Homeowners are concerned that increased traffic, crime, noise pollution, intoxicated drivers on roadways and other disturbances associated with a nightclub will negatively affect home values. This business may potentially attract other similar establishments better suited for a city/commercial environment and not a suburban area with a strong family-friendly presence.
Late night hours may add danger to our roadways, increase noise and tax our police resources: The business has asked for closing time of 2:00 am. That means patrons will be leaving this establishment and on our roadways - otherwise quiet b/c most businesses close by 10: pm or earlier - after consuming alcohol and Hookah. Added drivers to roadways who may be under the influence not only will make roadways treacherous, but also likely to increase the need for police presence.
Hookah prohibits this business as being "family-friendly"

Hookah has a negative influence on teens: More than one in five high school students (20.9%) in one study first learned about hookah by seeing a hookah bar in their community. Among high school seniors, 17% have smoked a hookah in the past year.
. Do we want this type of influence within 1 miles of the two high schools and students (Duarte High School and CSArts? ( https://www.acscan.org/pdf/smokefree/hookah-facts...)
Hookah lounges/bars/nightclubs have a history of attracting criminal activity to communities: In 2015, the mayor of Seattle closed 11 Hookah lounges and in a public statement called them "hotbeds of crime". A public safety official also noted, "Hookah lounges are creating criminal activity that wouldn't otherwise exist in the city. These lounges are criminal hot spots not only during hours of operation, but hours after closing as well." http://www.seattletimes.com/seattle-news/crime/sea... Attracting this type of negative element and potential activity will most certainly create an unsafe environment, but also dramatically affect our property values.
Hookah lounges pose potential fire hazard. The water pipes used for Hookah use coals to warm/heat the smoke. In the lounge proposed, there can be ask many as 30 Hookah stations with active coals for each. The National Fire Protection Association has determined that smoking materials cause 2 percent of building fires but 39 percent of fire-related deaths. http://www.nfpa.org/news-and-research/fire-statist...Read about a fire at a fraternity house in Florida related to Hookah http://www.gainesville.com/news/20101117/fire-at-f... This is very very important for us.
Hookah poses a serious health risk in our community. According to the Center for Disease Control & Prevention (CDC): "Using a hookah to smoke tobacco poses serious health risks to smokers and others exposed to the smoke from the hookah." http://www.cdc.gov/tobacco/data_statistics/fact_sh...
Increased Air Pollution: A study from the Institute of Global Tobacco Control at Johns Hopkins University states that "Smoking water pipes, or hookahs, creates hazardous concentrations of indoor air pollution and poses increased risk from diminished air quality for both employees and patrons of hookah bars." http://hub.jhu.edu/2014/06/04/hookahs-air-pollution-smoke. The article goes on to discuss the hazards of water pipe use. If the indoor smoke is so extreme, outdoor seating seems the only opportunity but is that the position we want to allow? It will open the door for every restaurant to have an outdoor smoking section. This represents a dangerous precedent.
IMPORTANT EVENTS/DATES:
August 20th : PUBLIC HEARING : City Hall, 1600 E Huntington Drive,Duarte,California. @ 7pm. We urge as many people to show up as possible who wish to oppose this business. The planning commission board will take into consideration the number of people who show up to oppose it!