Say No to Merging Peralta Elementary School
61
signers.
Add your name now!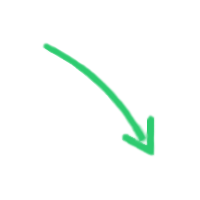 61

signers.

Almost there!

Add your voice!
Maxine K.
signed just now
Adam B.
signed just now
We urge Oakland Unified School District keep Peralta operating at its current site – and not be merged with Sankofa Academy.
Earlier this summer, OUSD published for comment a scenario that "Peralta and Sankofa would merge in fall 2021, occupying two buildings (Peralta and Sankofa) as an upper campus and a lower campus." The idea is that lower grades (such as Kindergarten through Second Grade) would at one campus while upper grades (such as Third Grade through Fifth Grade) would be at a different campus.
We wish to express our preference that Peralta be maintained as an independent school and not merged with Sankofa Academy because:
1. This is the most expensive of the two scenarios being considered by the District. Operating two sites at the very least doubles the facilities' operations costs; in reality, it would raise operating costs because of the need for more intensive counseling of students and special merger-related costs (if the merger were to be done effectively).

Moreover, it prevents a site such as Sankofa or Glenview from being made available for other uses. In one of the two scenarios being explored for the District, if the District so chose, it could make available the Sankofa site for teacher housing to help teachers who have difficulty affording housing in Oakland's very expensive housing market. Or it could make available a part of the Sankofa Site for an early childhood education center in an area that desperately needs affordable daycare options for working parents. Maintaining two campuses deprives using the applicable space for these uses – and the monetary benefits and "social capital" benefits they bring through better teacher retention.
Long-term leases of these sites bring benefits for the District and the State of California and help meet the obligations of OUSD in the California Education Trailer Bill, AB 1840, to partner more closely with county and state officials, adopt multi-year financial projections that would eliminate its deficit, and produce a plan to right size the district. Increasing operating costs (let along failing to seize an obvious opportunity to reduce costs and raise lease revenue through alternative site uses) would be wholly inconsistent with this legal obligation.

2. This disrupts the well-functioning, high-performing school Peralta, which has been recognized as a California Distinguished School, Title I Achievement School, and National Blue Ribbon School. Peralta gets an "8 out of 10" rating on Great Schools, including green (top) scores for Test Scores, Academic Progress and Equity and Low-Income Students. Its average review is 5 out of 5 stars in the 82 reviews on the site. It has attracted a group of teachers beloved by students and the community. Turning it one from of two campuses threatens this achievement and would plunge the school into an environment of uncertainty.
3. Operating from two different campuses would create logistical headaches for parents, children, and administration.
For parents, having two campuses would require shuttling siblings back and forth every day. It would necessitate two-drop offs and two pick ups at different places. This is particularly burdensome for working parents, many of whom have lower incomes and face challenges making drop offs and pick up times work in the face of the multiple jobs they perform outside the home.

In addition, being transported to a second campus to pick up a sibling, particularly at the end of a school day or after-care is likely difficult for children who are already tired at the end of this long day.
For administration, operating two campuses greatly increases the complexities of coordinating two sets of facilities, such as two cafeterias, two libraries, and two playgrounds – or else deprives students at one of the locations of such facilities. And it'd set up two sets of administrators and teachers (who need to coordinate with each other across different geographies).
It is no surprise that a recent survey of the Peralta community found that "100% of the teachers disagree with this proposal and 6 are likely to leave Peralta if it passes. In their comments, the top two concerns are the split campus arrangement and how disruptive this is to the school community. They also express concerns about maintaining the art integration program across two campuses as the cross grade collaboration is integral."
4. There are other ways of increasing access to Peralta programs and equity, including changes in the enrollment process and prioritization. How that would work is beyond the scope of this letter. But merging Peralta with Sankofa is not the most effective of doing so, and is one of the most expensive for the District and its students.
We strongly urge OUSD not to implement a Peralta merger with Sankofa.