Say NO to re-zoning, YES to re-vitalizing
421
people have signed this petition.
Add your name now!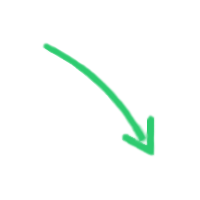 421

people

have signed.

Add your voice!
Maxine K.
signed just now
Adam B.
signed just now
TO THOSE SIGNING THIS PETITION: PLEASE BE ADVISED THAT SOLICITED DONATIONS GO TO THE PETITION SITE, NOT TO A LOCAL GROUP. IF YOU HAVE ALREADY DONATED AND WOULD LIKE TO REQUEST A REFUND, PLEASE SCROLL DOWN TO THE BOTTOM OF THE PAGE FOR INSTRUCTIONS

To the Members of the Planning Board,
Please reject KV Enterprises' requests for zoning amendments for Lots 25 and 38, maps 22 and 26.
Freeport's Zoning Ordinance clearly states that "the purpose of this Ordinance is to implement the land use policies of the Comprehensive Plan."
The Comprehensive Plan specifically identifies development in rural areas and along roads as not being in the "best interests" of Freeport. By limiting development in rural areas, the plan aims to preserve the "open and rural nature" of our town. It states that "for the past 25 years, Comprehensive Planning has attempted to slow down the growth in rural areas yet the growth continues."
Approving KV's zoning change requests would violate the vision for Freeport outlined in the Freeport Comprehensive Plan.
The Court in Maine has observed that when a municipality adopts a Comprehensive Plan outlining the future growth and development of the community and a Zoning Ordinance to implement that plan, the people have concluded that the restrictions are necessary for the public benefit and the ordinance should be observed (1). In keeping with this sentiment, rezoning requests should only be granted when the benefits to the town are unquestionable, and when those benefits cannot be achieved in any other way.
In the case of KV's proposal, the benefits of this project to the town have been questioned by many, and a multitude of concerns have been raised. We therefore urge you to stand by our Zoning Ordinance and Comprehensive Plan and deny KV's requested zoning amendments now.

As for the goals of increasing Freeport's housing stock and addressing the decline of retail in the Village, these can be achieved in other ways: Rather than spending countless hours discussing KV's application, please refocus your energy on updating Freeport's Comprehensive Plan (and Zoning Ordinance, if necessary) to facilitate the revitalization of our downtown. As a community, we look forward to participating in this process and, together, preserving the open and rural nature of Freeport while re-claiming the vibrancy of our downtown.
(1) Patricia Finnigan, MMA Paralegal, Maine Townsman, December 1986.
--------------------------------------------------------------------------------------------------------------------------------
It has come to our attention that some who signed the petition also donated money through the petition site. Please be advised that if you donated, your contribution will be used by the company iPetition to run its own operation and will not be transferred to any local group.
In response to our inquiry about refunding all donations, this is what iPetition had to say:
"If someone made a contribution in error, we are more than happy to issue a refund - they just need to contact us from the address used to make the payment, and tell us the amount and the ID number for the transaction in question.
We cannot issue blanket refunds, as we cannot tell who donated for what reason, but we will refund any payment that we receive a direct request for."
If you would like to request a refund, please contact Alex at support@ipetitions.com.