SAY NO TO KROGER FUEL CENTER IN COPPERWOOD
137
people have signed this petition.
Add your name now!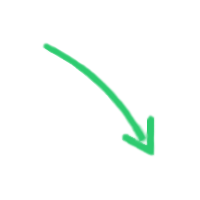 137

people

have signed.

Add your voice!
Maxine K.
signed just now
Adam B.
signed just now
UPDATE:
SUCCESS! On April 28, 2016, Kroger withdrew its application to add a fuel center to the front of the Copperwood Planned Development in Lyon Township, Michigan.
DENY PROPOSED AMENDMENT AP-16-06 TO ADD A KROGER FUEL CENTER TO THE COPPERWOOD PLANNED DEVELOPMENT IN LYON TOWNSHIP, MICHIGAN
Goal:
This petition is to urge the Lyon Township Board of Trustees to follow the recommendation of the Lyon Township Planning Commission, and DENY the proposed amendment to add a Kroger Fuel Center to the Copperwood Planned Development. Please sign this petition if you do NOT want the fuel center.
Background:
Kroger is proposing to add an 18-pump fuel center on the south side of 10 Mile Road, West of Napier Road (next to the vacant building that was formerly a Rite Aid store), at the front of the Copperwood subdivision. The center would have a large, lighted canopy; street signage; signage to display pricing; a manned kiosk during operating hours; and outdoor vending machines. Items sold would include soda and cigarettes. Operating hours would be 6 a.m. to midnight.
Reasons for opposition to this fuel center:
1. FUEL CENTER DOESN'T CONFORM TO ORIGINAL DESIGN CONCEPT

A fuel center was never part of the original plan for the Copperwood development and doesn't conform to the original design concept. Copperwood was developed as part of a high profile, upscale residential corridor. It was intended to create a positive initial image for people entering the Township from the east. The commercial portion of the development was to follow suit as a quiet, high end market. For this reason, fast-food restaurants with drive-through windows were not allowed in the development. A fuel center would be even less fitting and would be an eyesore. It would significantly increase noise pollution, and would also bring a steady, hectic flow of activity and traffic to the development that was never intended or desired.
2. NO DIRECT ACCESS FROM 10 MILE
There would be no direct access to the fuel center from 10 Mile Rd. All traffic, including delivery trucks and fuel tankers, would have to enter using subdivision streets, namely Copperwood Dr. and Tamarack Dr., which are the only entryways to the Copperwood subdivision. These streets have already seen a significant increase in traffic with population growth and the opening of Kroger. It has become difficult for drivers to pull out onto 10 Mile. It is especially hard on Copperwood residents, as they must use 10 Mile every time they enter or exit the subdivision. The additional traffic of a fuel center will only exacerbate this problem.
3. INCREASED TRAFFIC TO AN ALREADY ACCIDENT-LADEN INTERSECTION

The intersection of 10 Mile and Tamarack Dr./Johns Rd. is very dangerous. There have been numerous accidents there due to heavy traffic on 10 Mile, low visibility of oncoming traffic, the absence of a traffic signal and a high speed limit of 50 mph. A fuel center would bring a large amount of additional traffic, including fuel tankers, into this intersection, creating the likelihood of an increase in the number and severity of accidents. Furthermore, with South Lyon East High School located at 10 Mile and Johns Rd., this intersection is often traveled by inexperienced, teenage drivers.
4. EXCESSIVE WEAR ON COPPERWOOD STREETS

The additional traffic from fuel station patrons, delivery trucks and fuel tankers, would cause excessive wear on Copperwood's streets. The financial burden of maintaining these streets would fall on Copperwood residents.
5. HEALTH HAZARDS

A fuel center can pose significant health hazards to nearby residents, especially to children. These include groundwater contamination from petroleum products leaking into the ground; contamination of soil, ground water and drinking water by leaking underground storage tanks or ruptured pipes; and the build up of ground-level ozone caused by gasoline fumes. Higher ozone levels can lead to respiratory problems and asthma. Gasoline also contains Benzene, which is a known cancer-causing agent. Repeated high exposure to gasoline, whether in liquid or vapor form, can cause lung, brain and kidney damage. With the proposed fuel center being surrounded by numerous residential planned developments and South Lyon East High School, the potential hazards could affect thousands of people.
6. FUEL TANKS WOULD BE TOO CLOSE TO WELL HEAD

The underground fuel tanks proposed by Kroger, would be located only 500 feet from the well head of Copperwood's drinking water supply.
7. SAFETY

The additional traffic poses a safety concern for residents. Copperwood is a subdivision full of young, growing families. There are well over 100 children living in the sub, the majority of which are elementary-school age or younger. Drivers exiting the commercial portion of the development, onto Copperwood Dr., often seem unaware they are pulling out onto a residential street, failing to stop, look or yield for pedestrians and children out riding their bikes or scooters. There have already been a few instances, since the opening of Kroger, where a child came close to being struck by a car. The increased traffic from a fuel center, will only make this situation more dangerous.
8. DECREASE IN PROPERTY VALUES

Addition of the fuel center so close to residential homes would cause property values to drop and make homes undesirable to potential buyers.