Say no to golf course: An open letter to members of Shingkhar village
347
people have signed this petition.
Add your name now!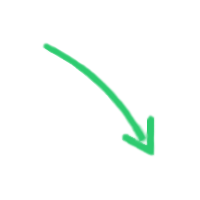 347

people

have signed.

Add your voice!
Maxine K.
signed just now
Adam B.
signed just now
The proposal to create a golf course, reported in Kuensel 23 July 2011, portends the end of Shingkhar as a serene and spiritual valley.
People who have been to Shingkhar or seen it in films such as The Perfect Girl and The Golden Cup would clearly remember its rolling ridges, pristine forests, open pastures, clear streams, curious rock faces, sublime shrines, picturesque village and a closely knit community. Shingkhar is a valley we love for its serenity and sacred atmosphere. Saints such as Longchenpa have traversed its wide meadows and narrow footpaths. Shingkhar is, in fact, one of his eight spiritual sanctuaries in Bhutan. What good, then, can a golf course bring to it?
Golf courses require a huge amount of water and enormous quantities of pesticide and herbicides. Even in a tropical country like Thailand, a golf course is said to use as much water as 60,000 rural villagers and over 1500kg of chemical fertilizers in a year. Ecologically, these can lead to major damages to the ecosystem beside turning the valley into a ground for continual 'killing for fun'.
Economically, the project may lure some with the promise of easy cash and economic gain but such promises are often deceptive. After all, the proposal is not for a charitable project but a business venture with vested interests. Unless the village retains a large chunk of ownership or tight control, there is no guarantee that the venture will automatically benefit Shingkhar. In all likelihood, the external investors may bring in their own facilities and staff and take out any profit leaving the villagers only with the dribs and drabs. Beside, golf business is not doing well globally. Even if this one takes off, such success can lead to a serious hike in the prices of property and commodities in the valley, thereby bringing new economic pressures to the locals. It can change the demographic dynamics and much more. Furthermore, the economic promise of a golf course is only a superficial and prejudiced one as the golf course can put off many more tourists and visitors, who may not be interested in or even hate to see a golf course in the beautiful valley. Can't Shingkhar remain a sacred site of cultural and spiritual attraction as it did so far and not become a golfing destination?
Culturally, if there is one sport which can be associated with the materialist and elitist culture, it would be golf. There are many places on the earth suitable for it. Do we need to give it a place in the spiritual heartland of Bhutan? If the golf course is built, there will be serious consequences for the mobility of the local people and their livestock. It will disrupt Shingkhar's pastoral culture and dairy farming. Imagine a large part of the valley cordoned off for the use of golfers, with no people and animal allowed to pass through it freely. Imagine what sore sight it can be for the hermits of Shamzur and Garkhai who meditate above the meadows.
Your Excellency, Home Minister and other members of Shingkhar village, I am neither against golf nor against the investors; I do not even know who they are. However, with Shingkhar's long term ecological, economic, cultural and spiritual concerns in my heart, I write this letter to you persuading you to reject the proposal to build a golf course in your valley of exquisite nature and rich spiritual heritage and history. I request you to remain firm and united in stopping the golf course and preserving Shingkhar's pastoral beauty and spiritual blessings for, in the long run, these qualities will prove to be Shingkhar's main source of happiness.
Dr Karma Phuntsho
Ura and Cambridge
A dzongkha version of the open letter can be seen on blog page or obtained from karma@loden.org. Also read what others say under Signature and Dialogue from the future by Dasho Karma Ura on the blog page.
Sponsor
Karma Phuntsho
Links
Press coverge:
http://www.kuenselonline.com/2010/modules.php?name=News&file=article&sid=20199
Golf is not doing well globally:
Know more about what golf does:
"
Bumthang's plains and pastures should stay as they are, pesticides and chemicals are a necessity on a golf course and will affect the soil and environment of the whole valley."
Kristel Josel, manager of the Union Golf Club Schloss Ernegg, Austria and partner of Bhutanese tour agents.