SAY "NO" TO AN ACT TO ESTABLISH THE NATIONAL COUNCIL OF RADIOLOGY AND RADIATION MEDICINE
967
signers.
Add your name now!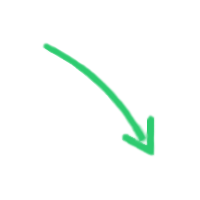 967

signers.

Almost there!

Add your voice!
Maxine K.
signed just now
Adam B.
signed just now
There is an obnoxious bill on the floor of the National Assembly. The bill is titled:
AN ACT TO ESTABLISH THE NATIONAL COUNCIL OF RADIOLOGY AND RADIATION MEDICINE TO PROVIDE FOR THE CONTROL AND PRACTICE OF THE PROFESSION OF RADIOLOGY, RADIATION MEDICINE, NUCLEAR MEDICINE, RADIOTHERAPY, RADIOGRAPHY, MEDICAL PHYSICS AND TECHNOLOGY AND FOR RELATED MATTERS 2017.
The bill is sponsored by Hon. Pat. Asadu of the House of Representatives. A medical doctor who wants to use his position to perpetrate evil against other health professionals.
This bill is obnoxious as it is meant to enslave and ridicule medical radiographers forever. Radiology is not a profession but an arm of the med profession. Their regulatory body is Nigerian medical and Dental council (MDCN). Radiography is a profession and is regulated by Radiographers Registration Board of Nigeria, RRBN. The bill will cause undue DUPLICATION AND AVOIDABLE CLASHES/UNNECESSARY ECONOMIC BURDEN ON OUR LEAN RESOURCES. Pls write you name in gold by killing this bill.
This is purely a breach of professional autonomy as a profession does not regulate the activities of another profession. If this bill is passed, O&G doctors will request for their own seperate council to supplant nurses and midwives, pathologists will do the same against medical lab scientists, Orthopaedic Consultants against physiotherapists etc. The other health professionals will seek specific councils aside their parent councils thus: sonographers, MRI practitioners etc from radiographers, immunologists, chemical pathologists etc from lab scientists, nurse administrators, nurse educators /public health nurses council from nurses etc. Pls with all these including the fact that having another radiation sciences council 'll clash with and duplicate d functions of RRBN this bill should not see the light of the day.
The medical doctors are at it again!
Everyone should read what Radiography practice is in other parts of the world.
Click on this link to learn more https://en.m.wikipedia.org/wiki/RadiographerRadiographer

Why are our medical doctors diverting into other people's profession? They intimidate Radiographers against practicing ultrasonic imaging (ultrasound scanning) in government centers because they are the heads (CMDs, MDs, CMAC, HODs etc).
Instead of engaging in interventional procedures and research just like their counterparts abroad, they are busy struggling for ultrasound prob with the Radiographers, signature on laboratory result with the medical laboratory scientists. It is a shame to the Nigerian health sector as some of our custodians have refused to develope themselves. They rather have chosen to be thorns in the flesh of other health professionals.
I want the general public to be aware of the happenings and why there is incessant industrial actions in the Nigerian health care sector.