SAY NO 504 NORTH BROADWAY VARRIANCE
195
signers.
Add your name now!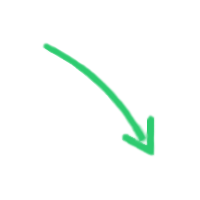 195

signers.

Almost there!

Add your voice!
Maxine K.
signed just now
Adam B.
signed just now
NO VARIANCES FOR 504 N. BROADWAY
10-20-2011 REDONDO BEACH PLANNING COMMISSION PASSED THE REQUEST FOR SET BACK VARIANCES TO THE PROPOSED EXPANSION DEVELOPMENT ON THE COMMERCIAL PROPERTY LOCATED AT 504 N. BROADWAY. YOUR NEIGHBORS AND FRIENDS ON BERYL STREET HAD VOICED THEIR OPPOSITION TO THESE SET BACK VARIANCES AS THEY ARE BASED PURELY ON "ECONOMIC HARDSHIP". REALLY? THE PROPOSED SET BACK VARIANCE WOULD LEAVE 1 FOOT BETWEEN PROPERTY LINES ON THE NORTH SIDE OF 203, 205, 207, 209, 211 AND BLOCK VIEWS. THIS WILL ALSO EFFECT PROPERTIES ON N.ELENA AND THOSE IN THE SURROUNDING AREA. THE OWNERS OF THESE PROPERTIES FEEL THIS WOULD BE AN ENCROACHMENT ON THEIR SPACE AND PRIVACY. IT WAS CLEAR TO THESE RESIDENTS ON BERYL STREET AND THOSE OF YOU WHO WATCHED THE CABLE BROADCAST, THAT THIS DECISION BY OUR PLANNING COMMISSION WAS BASED SOLELY ON THE FACT THAT THIS PROPERTY BELONGS TO DIVE-N-SURF. THIS EXPANSION (INCLUDING THESE SET BACKS) WOULD EFFECT THE ENTIRE NEIGHBORHOOD. IN ADDITION, THE CITY IS CURRENTLY CONDUCTING "CLOSED" NEGOTIATIONS WITH DIVE N SURF TO HAVE A " LICENSING AGREEMENT" FOR THE USE OF NORTH BROADWAY BETWEEN BERYL & CATALINA . THIS "LICENSING AGREEMENT" WOULD GIVE DIVE N SURF "RIGHTS" TO OUR PUBLIC STREET. WOULD THIS ALLOW DIVE-N-SURF TO CLOSE THE STREET AT THEIR CONVENIENCE FOR ANY NEEDS THEY SEE FIT ? THEY NEED THE STREET PARKING IN ORDER TO COMPLY WITH PARKING REGULATIONS (PER SQ FOOTAGE OF THE PROPOSED EXPANSION) FOLKS IS THE CITY NOW SELLING OUR PUBLIC STREET RIGHT UNDER US ? STAND UP FOR WHAT IS OURS !! THE STREET BELONGS TO US ,THE TAX PAYERS, HOMEOWNERS, RENTERS . SHOULDN'T THE TAX PAYERS HAVE A VOTE ABOUT LICENSING OUR PUBLIC STREET?
PLEASE SIGN THIS PETITION TO STOP OUR CITY FROM GRANTING THESE"ECONOMIC HARDSHIP" BUILDING VARIANCES & LICENSING OUT OUR PUBLIC STREET TO THE COMMERCIAL PROPERTY LOCATED AT
504 N. BROADWAY REDONDO BEACH,CA 90277.
Sponsor
**URGENT** We NEED YOU to SHOW UP at the APPEAL MEETING*** tentively scheduled the beginning of December. We will be updating this site frequently. As soon as the date in announced we will post here, keep checking for updates **You Do Not have to make a Donation for your signature to Count. *** Please, NO "Anonymous" Signatures. We need your NAME for you signature to be counted. Thanks.
Links