SavingOurChildren
494
people have signed this petition.
Add your name now!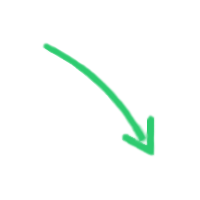 494

people

have signed.

Add your voice!
Maxine K.
signed just now
Adam B.
signed just now
Hello all Hilliard district parents, families and community members!
Whether you have been aware of the concerning changes in the district, or have had your eyes opened at the last board meeting, here is where we unite. We are gathering signatures to show our numbers and support for keeping Hilliard District held accountable to their academic standards. We have seen some concerning content and issues in the district lately, that we strongly believe violates a parents right to be informed of what their children are being taught, and violates the safe space children are supposed to have in school. We are working to gather speakers and strong parents to stand with us at the school board meetings, as well as working with an attorney to hold the appropriate people accountable for the violations. Long term, we hope to implement and fine comb through policies to make sure accountability can be held without argument or gray areas, to get our district back to the appropriate academic standards, and get our children back to the high rated district we used to know!
Here is what this petition will fight against:

*Badges that set teachers apart, cause division and have the QR code on the back leading to pornographic LBGTQ content NO child should ever see. Since the district argument is "they are meant for teachers not the students," I think we can blow that out of the water considering a student came to the meeting and spoke with the badge on. Now it has been proven to be in our children's reach. So, in essence, the district has now crossed the gray area of SUPPLYING sexual and pornographic content.
*Library books containing pornographic descriptive content/graphic novels that are not only available, but READ to our children in class. (examples: Looking for Alaska (details from a girls prospective as she is enjoying giving her boyfriend head, other content/ The Absolutely True Diary of a Part-Time Indian (whole chapter describing in detail the technique he uses to masterbate).
*ANY display of sexuality/romance/sexuality flags/QR codes that did not have parental information and consent beforehand to be exposed to our children.
*NOT ALLOWING ANY conversation pertaining to sexuality/mental health/personal issues or trauma with a student unless: there as a support, non-opinionated or non-promoting, directing to appropriate resources, AND IMMEDIATELY INFORMING THE PARENTS.
It is very simple, keep sexuality out of our schools, let our children be children, and be a PARTNER with us in raising our kids. Thank you all for your support, if you cannot attend gatherings or board meetings, please sign to show your support regardless of physical presence.

If you would like to more involved, please reach out to myself (bralyn0313@gmail.com), Cyndie Sheets at cyndiesheets@yahoo.com or Lisa Chaffee at lisabchaffeeochhcsb@gmail.com for more information. Thank you all so much, let's work hard to make sure our actions speak louder than silence! These are OUR children, and this is OUR fight.