Keeping the Immagrants here
68
people have signed this petition.
Add your name now!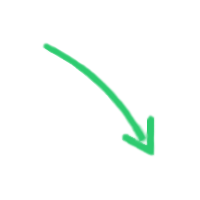 68

people

have signed.

Add your voice!
Maxine K.
signed just now
Adam B.
signed just now
i covered alot of what i thougth was important earlier, but i would like to say more. I never really looked at myself as someone who was was againtst the immagrants nor for them, but when i encountered a problem that related to me i realized how important it is. My sister\'s boyfriend was recently taken out of his home along with his family to jail. he has to stay in jail until his dad can get enough money for him and his family to go back to russia. Anton, my sisters boyfriend, is an illegal immagrant in america. His family came here when he was little to escape from all the violence that is going on in his home town. Anton has lived most of his life here in america. For him at the age of 18 to have to be taken from his home and put in jail, just because he wasnt born here maked me angry. Why cant the help who are already here stay here, why must we kick them out of there homes and put them in jails. These people come to america to make there lives worth something, to escape all the dangers of living in other countries. Growing up i was taught that america isnt just one race or one type of people it was much more than that. America is a safe place where you have freedom, and privalges that other countries dont. If the president doesnt sign the bill for the immagrants who are here to stay here, then what have we become as a nation. We are a nation built on Immagrants. This was not are land to began with, are families at one point were considered immagrants in the country which we now call home.If we were to send these people back there risk of survival would decrease, are economy would suffer, we would lose friends, family, neighboors, employeers, and the list goes on. Only more negative would come if we were to send them to their countries. They have made America there home as we have done so are selves. I ask you to sign the petition. i ask you save your friends, family, neighbors, and employees. i ask you to save America and what America stands for. Who are we to kick out those who are just like us and came here as we did. I know spet. 11th caused alot of people to be fearful of other races, but its not the race you need to be afraid of. This petition is to be sent to all forms of the government including the president himself. The petition will be sent when the number of people who have signed are signifcant,
Sponsor
My name is Jessica Knigge and i am sponsoring this petition. I grew up in the states. I just want to help those in need.