Saving Ebony's Future 2014 Petition against adoption fathers rights...
21
people have signed this petition.
Add your name now!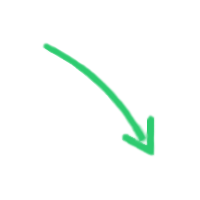 21

people

have signed.

Add your voice!
Maxine K.
signed just now
Adam B.
signed just now
Hi my names Isaac Jahrome Guiste and I am 26 years of age since the 20th August 2014... I am a new father too my little angel Ebony Sapphire Guiste but the social services have stolen my little girl from me and I am desperate to get her back and with her father her heritage/culture and family I adore her too bits she is the only reason I am willing to change because she's made me the proudest father in the world and I truly am I feel i don't see her enough and this adoption agreement is a load of rubbish just because certain people want to cause me grief doesn't mean this child should suffer I have Anxiety and have had issues in the past so let's just drop that I never leave my child without a father I am willing to do anything and everything to get me and my daughter reunited even if it kills me off so be it but they have judged me due to my past and caused me so much hurt and grief since i was a small child myself I will not allow my child to live my past no matter how bad things get I'd rather know her dads always here and will deal with his issues alongside caring for her it should be me that takes her to Nursery and her first day at School praises her for such good work when she comes home from School it should be me that comforts her aids and guides her in lfie not strangers excuse the essay but I refuse to let this drop I am a determined father I want to take on the responsibility of being a full time dad I know I have my own life plans but they can wait i'd never hurt my child or put her in danger i'd never neglect her or leave her alone because i know how it feels to be crying out inside for your parents to care. The Social system judge certain people wrongly and I am tired of their scheming and cruel lies some families are punished without crime with staling their kids, forced adoption and a whole load of other nasty sinister deeds they try and play pulling the wool over peoples eyes and fooling people well not anymore I am done with their rubbish I am a good dad and one way or another I am bringing my daughter home to her loving father and family and that's that I need support, advice and ultimately people to stand for the rights of innocent fathers who are treated un-fairly and un-justified their full rights. Forced adoption and this new system is a curse to families and the county I am from are an absolute joke so signatures, support and even being noticed would be amazing from anyone who wants to fight for my child future and maybe many more in the future. Are you with me or are you with me??????