Don't Fire Charlie Weis
61
people have signed this petition.
Add your name now!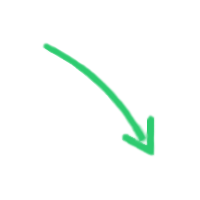 61

people

have signed.

Add your voice!
Maxine K.
signed just now
Adam B.
signed just now
Charlie Weis is the greatest thing to happen to College Football. 1. All the Notre Dame "fans" were ecstatic after Weis was hired. 2. Weis has failed miserably as head coach of the Irish. 3. Notre Dame fans got what they wanted and are miserable. 4. The vast majority of America takes great pleasure in Notre Dame's failures and the misery of their arrogant fans. 5. Notre Dame bandwagoners perpetually think "next year" is their year. Why deny them If Charlie Weis is fired it's unlikely another coach as incompetent as Weis can be hired. Weis must not be fired! At the time this petition was created these are Charlie Weis' stats as head coach of Notre Dame: * Under .500 over the last 3 seasons * Against teams with winning records: Weis 8-19 (.296) Faust 12-23 (.343) Willingham 12-15 (.444) Davie 18-22 (.450) * 0 wins against teams finishing in the top 10 of any of the major polls. * 0 wins over a team with less than 4 losses * 1 (1-13) win against teams finishing in the Top 25 * Worst two year stretch in Notre Dame history (10-15) * First coach to lose to Navy since 1963 (twice) * First time in 73 years (the first year of polling) that an unranked Navy team defeated a ranked Notre Dame team. * Worst loss to a service academy in 44 years (blown out by Air Force) * First coach in Notre Dame history to lose to an eight-loss team (Syracuse 2008) * 0-5 against USC * Average margin of defeat against USC: 19.8 ppg * The worst loss to any SC team (38 points largest margin of victory in the 79-game history of rivalry) * Losing records to Boston College: 1-2, Michigan: 2-3 and Michigan State: 2-3 * Losses by 20 points or more: 8 * More shutout losses: 3 (Boston College, USC, Michigan) in four years than Notre Dame had from 1965-2001 * First 9-loss season in school history * First 0-4 start ever * First 0-5 start ever * Has lost to more teams that finished outside the top 50 (MSU 2007, Purdue 2007, GT 2007, Navy 2007, Syracuse 2008) than Willingham, Davie and Faust… combined (5-4) * Last overall offense in the country in 2007 * Last overall in yards per play in 2007 * Last overall in yards per game in 2007 * Lowest average yardage in the history of Notre Dame football in 2007 * Worst rushing team in ND history in 2007 * Lost to Navy, USC and Michigan in the same year… twice * Set an NCAA record (58) for most sacks allowed in a season in 2007 * Notre Dame finished 90th in the country in the 2007 Sagarin ratings… below Richmond, North Dakota State, Delaware, Navy, Florida Atlantic, James Madison and Wofford. * 3-16 record since 2007 against teams that finished with a winning record * Only coach in ND history to coach for five years and not score 50 points in a game (56 other teams topped 50 points during Weis's tenure) * Weis has given up 40+ points in a loss 6 times, 30+ in a loss 19 times * Currently has the 84th ranked defense in the country * Will miss the BCS three straight years * No BCS wins in five years of coaching By signing this petition you are giving your support to Notre Dame's head football coach Charlie Weis. You encourage the President of Notre Dame, its Board of Trustees, administration and boosters to NOT fire Weis. You also recommend that Charlie Weis be given a perpetual contract guaranteeing that he is the highest paid college football coach in America.
Sponsor
This petition is sponsored by all college football fans.