Save Trooper 6
678
people have signed this petition.
Add your name now!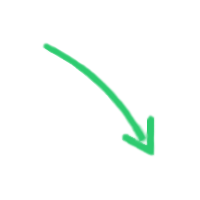 678

people

have signed.

Add your voice!
Maxine K.
signed just now
Adam B.
signed just now
The State of Maryland is considering shutting down Trooper 6, the emergency medical helicopter service in Easton, Maryland. This would be a disaster for the Maryland Eastern Shore ambulance and emergency medical operations. It is the transport of necessity when time and conditions require prompt response, and in frequent use. It has saved hundreds of lives. The State of Maryland considers discontinuing it as a money issue, which is an unacceptable reason. When it comes to saving a constant stream of citizen lives, economy cannot be part of the equation.

We are asking the public to sign on to this appeal to continue Trooper 6. We are not asking for money or anything other than your support. We do need you to sign on with either an email or physical address, indicating the reality of your concern.

The originating creators of this site represent three aspects of emergency service. Gene Ransom is a former President of the Queen Anne's County Commissioners and current healthcare specialist. Sheriff Gary Hofmann is the Sheriff of Queen Anne's County. Steve Wilson is a County Commissioner of Queen Anne's and member of the Queen Anne's County Emergency Services Board. We are a completely bipartisan group with no interest except preserving public health. We believe all county commissioners, sheriffs, and other public representatives on the Maryland Eastern Shore equally share our conviction that the public requires this service and will not accept having the State of Maryland trade public safety away.

Trooper 6 cannot be replaced by an alternative replacement of equal reliability. It is a first-class operation and, if closed, service would have to come from longer distances, and from bases that are heavily utilized without this addition. Air transport is not only required on the medical side, but also performs many functions for law enforcement such as searching for lost children, rescuing vessels in distress, and performing a multitude of tasks that only helicopter service can provide.

We cannot depend on an alternative home base for Trooper 6. Other locations are already swamped with transport activity. Requesting an emergency dispatch when the system is crowded with competing calls, and critical time is lost by increased distance and competitive use is not a future we can accept. With the traffic issues we face every day, constant backups on the Chesapeake Bay Bridge, and medical procedures that require being performed promptly, this helicopter is absolutely necessary.

The budget cut was presented by the State if Maryland in such a way that The Easton Base (Trooper 6) was being weighed competitively against another location, (Trooper 2). The reality is that the entire Maryland State Police's helicopter service is underfunded; now totally deficient in pilots and maintenance personnel. We do not believe either of these operations, Trooper 2 or 6, should be discontinued. The loss of either one would transfer the caseload without alleviating the real problem which is a lack of staffing and funding. We advocate for Trooper 6, but this does not indicate a comparison of necessity. What we require is that the entire Maryland State Police Aviation receive adequate funding so as to perform its role in the state emergency medical system. Our budget authorities must recognize that this service must receive full funding as a public necessity, and that required budget cuts are are taken from more optional public services. The lives and safety of our citizens are not budget items.
We are asking you to sign on to this advocacy petition site so that we can communicate the largest number of concerned voices to those individuals making the decision. We believe it can make the difference. Representative government works when the citizens voice their concern, and right now there is nothing more important for your health and safety than the continuation of Trooper 6.