Student petition to save Marc Garneau C.I.'s TOPS
72
people have signed this petition.
Add your name now!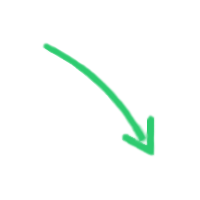 72

people

have signed.

Add your voice!
Maxine K.
signed just now
Adam B.
signed just now
To Dr. Chris Spence, as well as the head staff and trustees of the TDSB:
We, the students and alumni of the TOPS program at Marc Garneau Collegiate institute, wish to express to you our disappointment in how you have handled the important issues surrounding the development and preservation of TOPS. We completely reject your decision to leave TOPS at Marc Garneau Collegiate Institute and implement other satellite locations as being an acceptable solution to these issues and demand that it be changed immediately.
We do not object to leaving an enriched, TOPS-structured program at Marc Garneau. What angers us instead is being denied the chance to move to a larger, new site as we choose. Teachers and students should have the freedom to leave. We are the reason you exist, not your prisoners. Also, the move must take place in 2012 in order for our teachers to be able to help.
Your decision is one that we will fight with all that we have.
TOPS is a wonderful program. You know this. Some have called it a jewel (this 'some' including many of you). Yet your decision guarantees its demise. Your decision denies so many other capable, eager students in Toronto from participating in the same enriching experiences that we have – it denies them the same chance to grow; the same opportunity to benefit. There is one real TOPS no matter how many others you pretend to open. To pretend is to ensure a few years from now you have nothing, as all will have realized what you offer is not our TOPS.
Your decision instead – effectively – holds 250 students hostage in a terribly overcrowded school. Garneau benefits too much from TOPS to let it move, you say? Rubbish. The overcrowding issue is probably actually affecting our peers in the mainstream program more than it affects us and the students at Marc Garneau are completely self-sufficient and successful students.
You know what you need to do. We have written letters and our parents have written letters. We have even requested meetings (how wonderful it could have been if they'd actually happened). We will continue to do whatever it takes.
So allow us to move. Allow us to grow.

Many of you claim that the TDSB exists for our benefit – for the students. Right now, you are letting us down.
Please change that.

Links