Save the Southampton Animal Shelter
686
people have signed this petition.
Add your name now!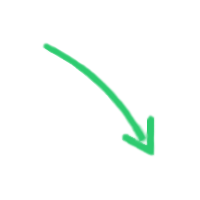 686

people

have signed.

Add your voice!
Maxine K.
signed just now
Adam B.
signed just now
Below are the findings of members of the Southampton Town Shelter Advisory Board and others, under advisement from veterinary professionals: Benefits of Privatizing the  Southampton Animal Shelter   Animal Control is an important service of the Town of Southampton, and its humane enforcement necessitates a shelter for its proper enactment. A strategy for compromise towards privatization of the shelter should be pursued. Based on input veterinary professionals, we recommend streamlining by combining, and thus cost-saving, the branches of Animal Control and Animal Shelter. The opportunity of saving the shelter must not be precluded by an inability to compromise towards a solution that will keep the orderly commission of the animals' welfare first and foremost.  * There is an erroneous idea that the 150 cats and 40 dogs would find homes at other shelters if the Southampton Animal Shelter were closed. It is a grave concern that these animals would have to be killed. Animal control will have no means to house other future unclaimed animals. * Susan Allen has supported the Town of Southampton Animal Shelter from the beginning. She generously donated funds to build the shelter, and made sure of a high standard of care for the animals. She has proven experience in creating well-kept, well-run animal shelters. She not only established the shelter, but has also funded extended training for staff.   * It is our understanding that her offer to privatize the shelter will result in considerably less cost to the Town of Southampton. Although we have not been privy to the actual paperwork, it has been suggested that approximately 2/3 of the shelter's current budget may be funded by Ms. Allen. An assessment of utilities must of course be taken into account in this estimate, since the running of the shelter is greatly impacted by high utilities costs.   * It is expected that if the shelter can be privatized with the help of Susan Allen, care now provided can be brought to a higher level. The lack of a vet technician at the shelter has slowed adoptions and the placement of animals, particularly kittens who, remaining un-neutered, become adult and less desirable. All professionals consulted have been in agreement that the level of care has fallen because of the lack of a vet tech.   * It seems unnecessary that the citizens of Southampton lose what is regarded as a first-rate animal care facility because of an overburdened shelter administration when help is available and offered. If taxpayers can be reassured that the shelter is being better funded, and that a good portion of their tax burden is lifted, we believe the vast majority of citizens will welcome this development. * There is strong enough support from the community at large to guarantee support for a privatization solution in order to maintain the shelter, and privatization would lead to the community feeling more involved in the shelter's well-being and general operation.  It is hoped that the town, working directly with Susan Allen, can come to an agreement that results in increased welfare for the animals, increased services for the residents, and a dramatic reduction in the town's budget.   Signed, Sony Schotland, Dorothy Frankel, Lorry Werner, Dr. Emi Berger, DVM, Dr. Jennifer Katz, DVM, Dr. Claude Grosjean, DVM, Dr. Andrew Pepper, DVM, Lorraine Pepper, April Gornik, Dr. Dawn Stelling, DVM, Dr. Teresa Meekins, DVM, Dr. Richard Altieri, DVM, Margi Pulkingham, Eric Dever, Dr. Jonathan Turetsky, DVM, Jonathan McCann, Alex Akavan, Dr. Justin Molnar, DVM , Dr. David P. Hadland, DVM, Dr. Robin Jaeger, DVM, Dr. Gal Vatash, DVM, Dr. Rachel Goldfarb, DVM, Dr. Jay Wen, DVM, Dr. Dominic Gucciardo, DVM, Dr. Karen Johnston, DVM, Dr. Barry Browning, BVM&S, MRCVS, Dr. Diane Bucalo, DVM, Dr. Rick Rothman, DVM, and Dr. Paul Hollander, DVM LIST IN FORMATION
Sponsor
Save the Southampton Animal Shelter Please join us by signing this petition today!