Oppose Sandals Jetty to save Negril's Beach
1117
people have signed this petition.
Add your name now!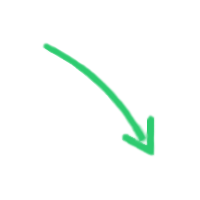 1117

people

have signed.

Add your voice!
Maxine K.
signed just now
Adam B.
signed just now
Sandals Negril has applied to build a major jetty on their beach. This will negatively effect the entire Negril Beach and disrupt the eco-relationship between the beach/morass & reef. Please sign if you would like to prevent this.
"The primary attraction of Negril is the unbroken beach-line. Allowing the development of jetties or any other structures that protrude above the water will have a dramatically negative impact on this natural treasure. As well, any such structure may cause irreparable damage to a critical and fragile ecosystem. As President and CEO of The Reef Environmental and Economic Development Organization, I am very well acquainted with such projects and I am highly opposed to this jetty being built. And remember once one structure has been approved, others will follow. Vote NO to Sandals Negril Jetty.
Malcolm (Mac) Tetley
President and CEO, The Reef Environmental and Economic Development Organization"
North Carolina Groin Installation
North Carolina has a long history of protecting its beaches from hard structures. In 1985, the Coastal Resources Commission (CRC) banned coastal hard structures, written into law in 2003. After evaluating shoreline modifications along the New Jersey shore and many other examples, it was concluded that the unforeseen negative effects on beaches were virtually irreversible and the CRC decided to ban construction of such disputed engineering solutions. Included in this list are terminal groins, which are structures perpendicular to shore that are intended to slow or stop erosion.
Senate Bill 599 would allow exceptions to be made to the long-standing ban on terminal groins and similar projects. Experts have known for years the impacts of these structures. When a groin is installed, depending on the local oceanographic conditions, sand accumulates in the desired area and is reduced elsewhere, resulting in erosion at locations down-drift. Often the result is a need to construct more groins to mitigate the negative effects of the first.
Recently, movement to install a terminal groin at the north end of Figure 8 Island has spurred a heated debate. The groin proposed for Figure 8 Island is intended to trap sand and widen the beach in front of a dozen threatened homes. In the process, however, it will deprive adjacent down-drift (to the south) beaches of sand and
accelerate erosion, as has been shown at many places before.
These figures show the proposed Figure 8 experimental groin and a similar groin already built at the Oregon Inlet. Although every groin will yield different results, the experience from Oregon Inlet provides
some guidance for what is likely to occur should the proposed Figure 8 groin be constructed. At the Oregon Inlet groin, erosion from the hard structure has required 7.7 million cubic yards of nourishment sand to be placed down-drift along Pea Island to counteract its shorelineretreat. This is a large amount over 16 years and the current erosion rate is greater than the pre-groin natural erosion rates.
The short terminal groin on Bogue Banks has resulted in over 40 years of small scale beach renourishment projects. While this area is not comparable to the proposed Figure 8 project, the Bogue example provides regional data on the effects of hard structures to our shoreline. Since Figure 8 Island experiences a faster rate of sand transport than Bogue Banks, it is expected that post-groin erosion will occur more rapidly at Figure 8.
A variance to allow hard structures along the coast was already considered by the CRC. They determined that groins are difficult and expensive to remove and frequently cause more problems than they correct.
Prepared by Orrin Pilkey, James B. Duke Professor of Earth Science Emeritus, Nicholas School of the Environment and Earth Sciences, Duke University Megan Dawson, Assistant in Research, Nicholas Institute, Duke University Raphael Sagarin, Associate Director for Ocean and Coastal Policy, Nicholas Institute, Duke University Sheril Kirshenbaum, Associate in Research for Ocean and Coastal Policy, Nicholas Institute for Environmental Policy Solutions, Duke University
National Environment and Planning Agency
10 Caledonia Avenue
Kingston 5
Tuesday 7th June 2011
Dear Sir or Madam,
Your document Re: Enhancement and Rehabilitation of Beach at Sandals Negril submitted by Smith Warner International reached us on Monday 6th June 2011, though dated by you on May 10th, 2011 certainly not much time for us to analyze the report.
We are fully aware of the frustrations felt by many hoteliers, guest houses and residences regarding years of waiting, several surveys etc… in order to replenish the said Negril Beach, up to date no action and no result.
We certainly object to the loss of 4,000 m2 of the sea grass bed on the floor of the sea at

Long Bay situated in the "Negril Marine Park."
We object to the construction of the coastal structures in particular the submerged protective breakwater of 175 m long made of armour stone, the 20 units of Bio Rock structure of some 178 meters length, the expansion of the north groin to establish a timber jetty for water sports and construction of five low groins, along Sandals Beach.
The removal of sea grass beds by hotels has exemplified a greater loss of sand in these areas. These sea grass beds help to stabilize the beach. They are also vital to all our marine life.
Without a doubt the most damaging proposal is the idea the sand needed to replenish the beach is adjacent to the existing beach, thus being an integral part of the foreshore.

All the scientific studies have demonstrated that the sources of adequate sand to replenish the beach is to be found beyond the furthest coral reef in order to prevent a real disaster to the foreshore. Areas have been identified together with the quantity and suitability of the right sand.
We have been told repeatedly by both local and international experts that

we should not in any circumstance build groins along "Long Bay Beach"

as it would cause severe negative impact on adjacent properties, due to the disruption of the currents' action along the shore (a copy of which should be in your office).
We recognize the urgency of the need to replenish and protect the entire length of the 7 miles beach. We acknowledge that some properties face more eminent danger of destruction than others. However no piece meal action can be the remedy for this serious situation, we urgently need to act upon the recommendations and proposal done for the Negril Beach Restoration Committee by Smith Warner International in 2008.
It is in everyone's interest to ensure that we are all in favour of this comprehensive restorative action as it relates to the 7 miles stretch of beach.
Sincerely yours,
_________________
Mrs. Sylvie Grizzle Environmental Committee N.C.C.
N.C.C. Director Emeritus
Links