Call for the Koori Centre to remain as is
295
people have signed this petition.
Add your name now!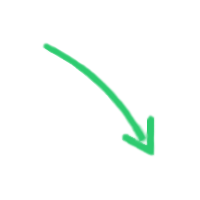 295

people

have signed.

Add your voice!
Maxine K.
signed just now
Adam B.
signed just now
To The 
University of Sydney, particularly:
Her Excellency Professor Marie Bashir;
Vice-Chancellor and Principal 
Provost & Deputy Vice-Chancellor
Professor 
Stephen Garton;
Deputy Vice-Chancellor (Education) and 
Registrar 
Professor Derrick Armstrong;
Deputy Vice-Chancellor (Indigenous Strategy 
and Services) 
Deputy Vice-Chancellor (International)
Deputy Vice-Chancellor (Research) Professor 
Jill Trewhella; and
Deputy Vice-Chancellor (Strategic Management)
I would 
first like to acknowledge that The University of Sydney's Camperdown campus 
stands on Cadigal land. I recognise the contribution of all Indigenous 
Elders, both past and present, in contributing to the survival of our diverse 

cultures and traditions. I also acknowledge the work of every person who has 

worked tirelessly within Indigenous education to provide Indigenous people with the 
tools to make positive change in our communities. The Koori Centre stands as a 

symbolic representation of the value of an Indigenous presence to the 

University of Sydney. However, it is also a practical example of Indigenous 

self-determination and reconciliation in action. As such, it is appropriate 

that the Koori Centre remain as is – a successful example of an identified 

Indigenous centre for students, staff and the wider Australian community.
I admire the University for its intention to deal 
comprehensively with Indigenous issues. However, I am concerned about the 
imminent changes regarding the Koori Centre on a number of levels outlined 
below, including: lack of consultation with current students, staff and the Indigenous and academic communities; lower 

attraction and retention rates for future students; and staff and student 

dissatisfaction with the changes as a result of the abolition of the only identified 

Indigenous centre on campus. I call for the Koori Centre to remain as is and 

not be transformed into the foundational basis for the National Centre for 
Cultural Competence, where the needs of Indigenous students and staff will be 

marginalised to their disadvantage.
From the perspective of Indigenous students at the 
University, I am concerned that the proposed changes reflect a lack of 
foresight in light of the current underrepresented academic rates of Indigenous 
people. I warrant that closing the only identified Indigenous 
centre at the University of Sydney would negatively impact the attraction and 
retention rates of Indigenous students. It is well established that the roles 

and responsibilities of Indigenous adults in their communities are often not compatible

 with undertaking tertiary studies. This is where away-from-base 

programs are essential in attracting and retaining an Indigenous cohort. 

Furthermore, Indigenous students who study through mainstream are generally
more likely in need of culturally appropriate support of the kind that the 
Koori Centre has been successful in offering throughout the years. I am also 
concerned that the University would act in the face of this clearly stated 
opposition from their students, who are in fact clients in a practical sense. Moreover, 
the Koori Centre has been an important institution for non-Indigenous students 
in the areas of course delivery and cultural awareness.
Furthermore, an identified Indigenous centre needs to remain on campus for easy accessibility to staff, students and visitors. Physical 
proximity is essential for maintaining strong relationships, which is a fundamental aspect of Indigenous cultures. Even in this 
technological age where communication is easy to achieve, solely relying on Internet communication to sustain links is not conducive to quality relationships. 
Face-to-face time is fundamental for social and professional relationships to be maintained. I am concerned that the changes to the Koori Centre will create professional and social distance as a result of physical distance. This concern, 
of course, is applicable to student-student relationships and staff-staff relationships, as well as 
staff-student relationships.
From the perspective of both academic and non-academic Indigenous 
staff at the University, I am concerned that their hands have been forced in 
this change. I acknowledge that placing Indigenous academics in mainstream 
faculties is an important step towards sharing knowledge and ways of producing 
knowledge between cultures. However, the employees must have a choice in this 

to ensure this is a respectful process, which is essential for ongoing job 

satisfaction

.
A final concern from an employee perspective is that with 
these changes, staff will be performing part of a workload that they are neither 
interested in nor have training for. Besides having to teach Cultural 
Competence across different faculties at the expense of their chosen subject 
areas, this new role also brings with it a hidden workload. In all mainstream 
institutions, Indigenous employees are expected to handle all Indigenous issues 

that arise, especially in non-identified positions. This is an implied cultural 

and ethical responsibility that is rarely remunerated for. However, the most 

disturbing aspect of having Indigenous staff in mainstream roles are the levels
of institutional, covert and microracism they must endure as a result of being 
a minority in the workplace. It is true that legislation is in place to protect 
the dignity of all workers; nevertheless, these forms of racism are real and 
ongoing, and can be traumatising without appropriate support networks in the 
workplace.
The proposed changes are in contradiction to the review 
recommendations, which included that the Koori Centre be made a mini-faculty 
directly under the Provost. Furthermore, current students and staff were not 
properly consulted about the proposed changes, and have only learnt about the 
University's intentions through word of mouth. This is an unethical process for 
consulting with Indigenous people. Historically, a lack of transparency in 
communication with between non-Indigenous and Indigenous groups has created 
unnecessary tension and mistrust. I believe the best solution would be to 
consult widely about the proposed changes with past and current students and 
staff, with completely transparent objectives established throughout the 
communication process. Following these protocols, it could then be established whether 

the abolition of the Koori Centre is, in fact, in the best interest of all key 

stakeholders.
Yours,
The undersigned
Links