Save the Gulfins
705
people have signed this petition.
Add your name now!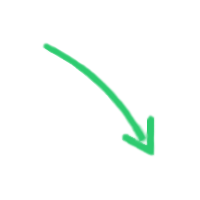 705

people

have signed.

Add your voice!
Maxine K.
signed just now
Adam B.
signed just now
We, the undersigned members of the FILIPINO AMERICAN COMMUNITY of the East Coast, and Americans elsewhere in the nation, respectfully support the Spouses Carmelo and Aurelia Gulfin in their joint application for Deferred Action/Stay of Removal from a final Order of Deportation. We earnestly request that action on the Gulfins' case be deferred for humanitarian reasons because their forced departure will cause irreparable damage to their two children, their parent(s), and five siblings (all of whom are either U.S. Citizens or Legal Permanent Residents), their extended family, as well as the community they serve.

Carmelo and Aurelia Gulfin are Philippine nationals, residents of Tinton Falls, NJ and have been living in the United States for more than twenty years since 1991 to the present. Carmelo is short of a year as an industrial engineer and Aurelia has a degree in broadcast journalism. Carmelo owns and operates his own car repair shop, and Aurelia used to work for a hospital in South Jersey. They have three children, namely: Genevieve (U.S. Citizen); Felix (Legal Permanent Resident); and Miguel (a college student, also under deportation, and would have been eligible under the DREAM Act). The entire family of Carmelo Gulfin, including his ailing mother, Lilia, age 88 and five brothers and sisters are all U.S. citizens. Carmelo's father, a U.S. citizen, succumbed to sickness and died in 2006, leaving the widow in the care of Carmelo and Aurelia. A deeply religious couple, as soon as they arrived in the U.S., Carmelo and Aurelia organized The Servants of the Lord Prayer Group that still exists up to today. They also were and continue to be active leaders and organizers of the Couples For Christ Ministry (CFC), whose main mission is family renewal through evangelization, and whose estimated 10,000 members nationwide are at the forefront in the fight against abortion. Carmelo and Aurelia are leaders of CFC New Jersey chapter which counts some 300 couples as active members. Pursuant to CFC's mission, both Carmelo and Aurelia get to travel around New Jersey, North Carolina, Rhode Island, Massachusetts, Florida , and Maryland to give talks at various CFC chapters on Christian Life Seminars, and to conduct Marriage Enrichment Retreats for their multi-racial although predominantly Filipino-American membership.

Previously detained for 6 months at Elizabeth, NJ on the basis of a violation of a 1999 order issued by an Immigration Judge granting them "voluntary departure in lieu of removal to the Philippines", Carmelo and Aurelia never left the country, but instead moved to have the final order of deportation re-opened before the Board of Immigration Appeals and the Third Circuit Court of Appeals, all of which resulted in denial. The Gulfins have been given by USCIS until June 30, 2011 to depart from the United States. Plainly speaking, the Gulfins are at a legal dead end. Hence, this urgent request for Deferred Action Status/Stay of Removal being filed on their behalf.

What makes Carmelo and Aurelia worthy of Deferred Action Status/Stay of Removal are the following equities in their favor, namely: First, their more than twenty (20) years of residency in the U.S.; Second, presence of strong family ties, i.e. two children who are U.S. Citizen and Legal Permanent Resident respectively; Carmelo's aging mother and five (5) siblings who are all U.S. citizens and their extended family of nephews, nieces, and grandchildren who are likewise U.S. Citizens; Third, availability of immediate relief, namely, Carmelo is the beneficiary of an approved immigrant petition filed by his U.S.C. brother and, whose visa is currently available; both Carmelo and Aurelia are also eligible as beneficiaries should their U.S.C. daughter Genevieve so elect to file an I-130 petition on their behalf, and which visa is immediately available anytime; Fourth, the Gulfins have no criminal record; file their income tax returns; and were never wards of the state; Fifth, Carmelo and Aurelia are definitely pillars of their community in South Jersey, with strong leadership roles in the hierarchy of the Couples For Christ Ministry through which they have rendered assistance to countless number of families throughout their entire twenty years living in the United States.

The equities found in the case of Carmelo and Aurelia can only be characterized as extraordinary. Aside from the presence of very strong family ties, and the availability of an immediate legal relief, the unselfish lives of Carmelo and Aurelia and their deep dedication and commitment to this country for their more than twenty (20) years in the United States, are more than adequate reasons for the favorable exercise of prosecutorial discretion on their request for Deferred Action/Stay of Removal, which relief appears to be the only remaining legal and humane remedy to keep them united with their family.

We pray that they be granted their application for deferred action/stay of removal.

Sponsor
Filipino American Legal Defense and Education Fund (FALDEF), National Federation of Filipino American Associations (NaFFAA) Region I, Pilipino American Unity for Progress (UniPro), and Filipino American Association of Bloomfield, NJ -------------------------------------------- Anonymous signatures will be deleted. Please use real name.
Links